Green Alien Angel LED
Up for sale is a green alien angel led that I just finished rebuilding and tuning. This model was a very limited run and is therefore a collector's piece. It not only looks stellar, but it shoots flawless without any hiccups - chrono'ed in at 297fps.
Tasteful upgrades
:
Silver WDP Double Trigger Guard (very rare)
Silver Adrenalin High Rise Feedneck
Silver Adrenalin Breech Knob (old school style - fitting for this gun)
Silver Dye Volumizer
Silver Detent
Shocktech Bolt
Original Jewels and Trinkets
Charger ($50 value)
Pictures
(send me your email address for the high resolution originals or additional angles)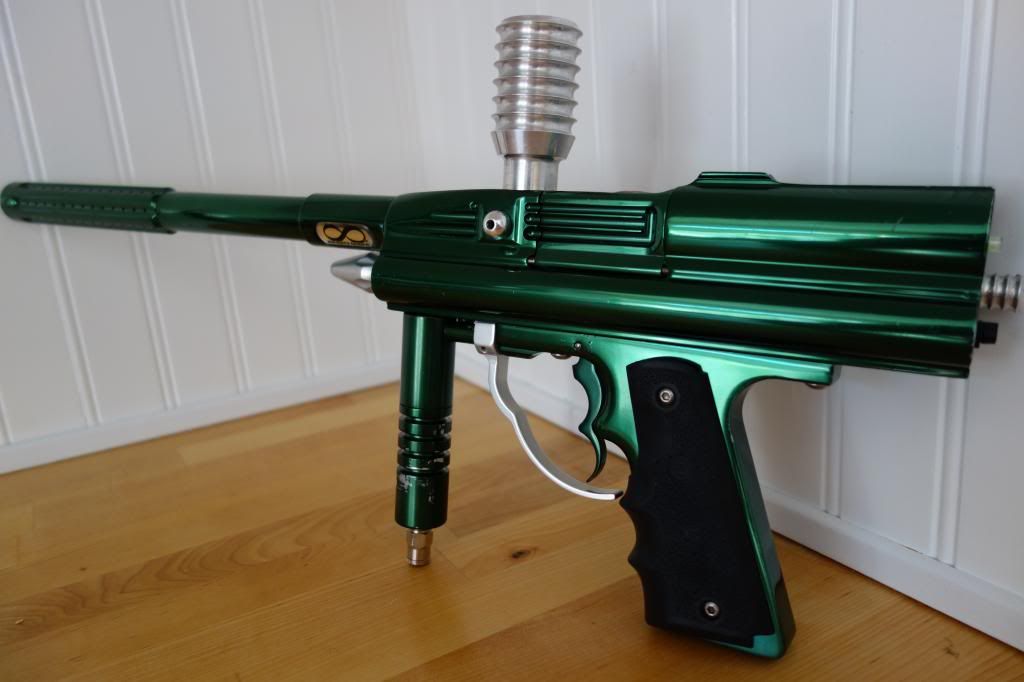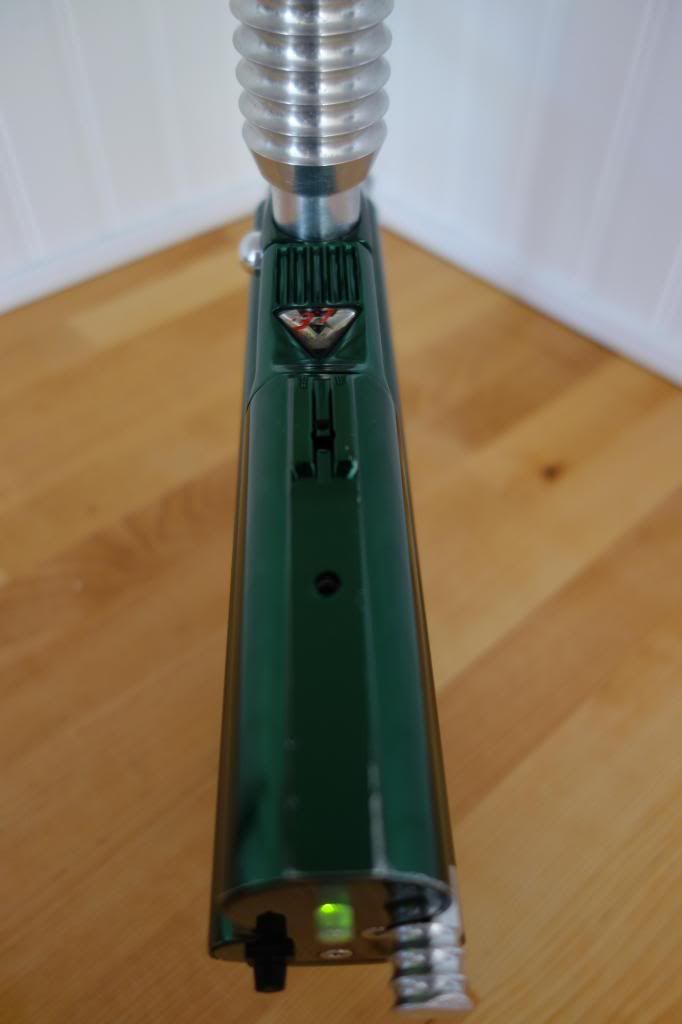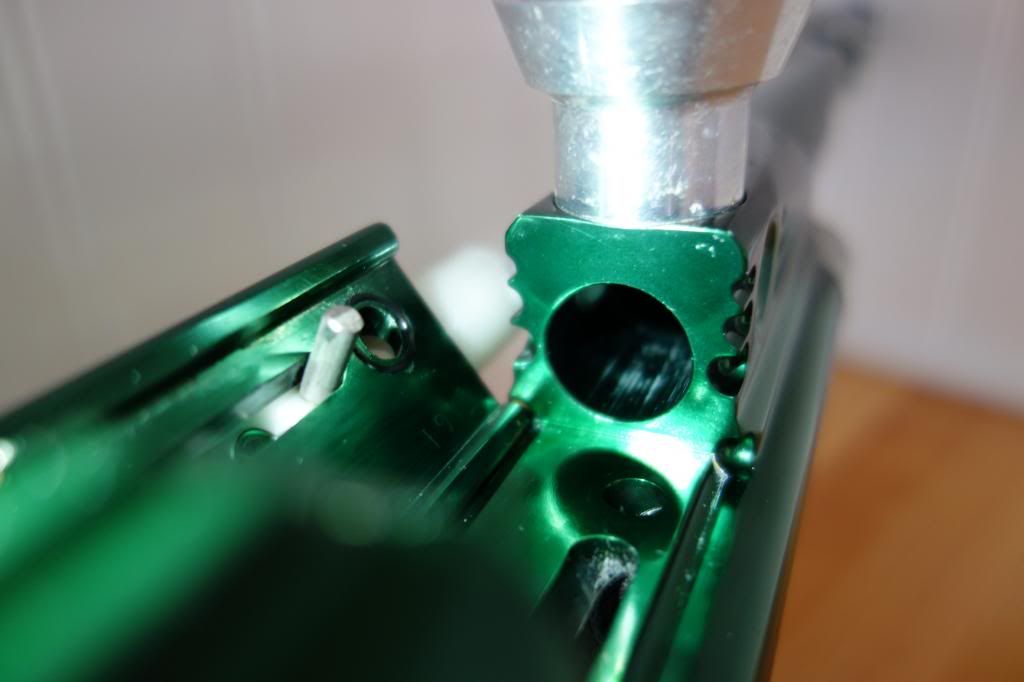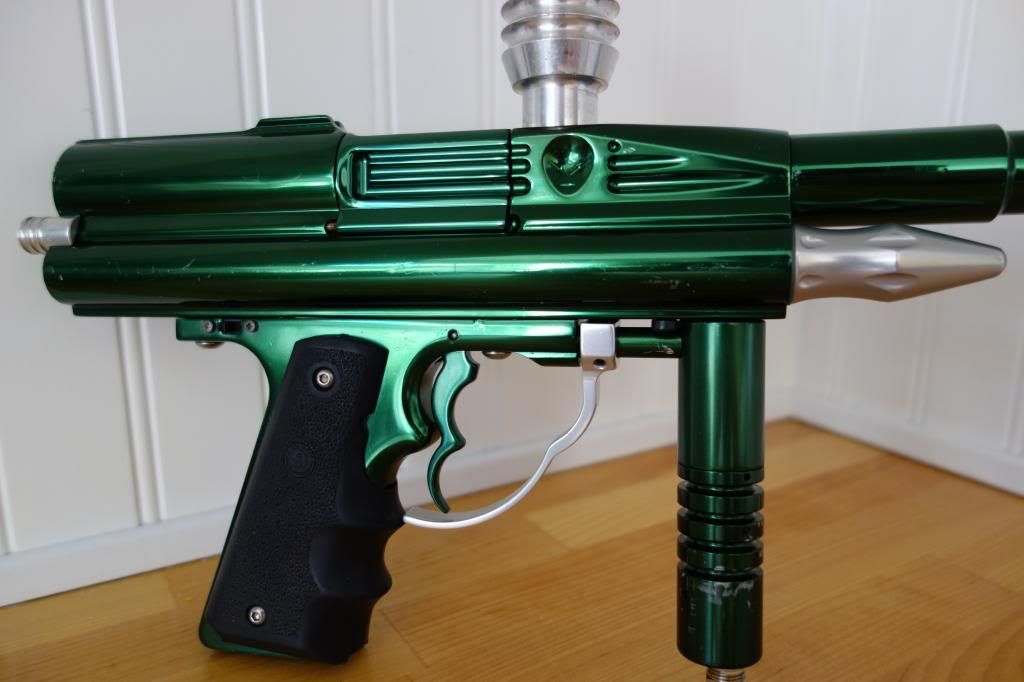 Common Questions
:
Are the feedneck threads stripped?
No
Does it leak?
No
Does the battery hold a charge?
Yes
Does the circuit board work?
Yes
Is the barrel hacked off?
No
When was the last time you shot paint through it?
4/2/13
Are you including a charger?
Absolutely
What's the condition of the gun?
8.0/10.0
There are scratches on the minireg, some on the body, and a small amount in the breech.
Price
SOLD
Accepted Payment Methods
PayPal in Full
Money Order in Full
Unaccepted Payment Methods
Post-Dated Out of State Cashiers Checks
Money Grams
Personal Checks
IOU's
MoneyPak
Half PayPal & Half Money Order
3rd Party Websites
I will ship to our good friends in Canadia if payment is made via money order with extra $$ for shipping.
Thanks
.