i am going to see if there is anyone out there who might share my appreciation for a custom 'hand-made' paintball marker.
i call it the EGO 06-22. its named after the 2006 EGO that powers it and the Ruger 10-22 stock that its in.
all work was done by hand with care and precision.
the 06 EGO has:
brand new solenoid
brand new QEV's
Virtue board
Eclipse Cure bolt
clear LEXAN panels
STIFFI 22" SNIPER barrel
all new internal o-rings
new eyes
new detents
the stock is made by BOYDS. it is real laminated wood.
other goodies include:
Ricocher AK hopper (not fast but i like the look)
Carelton 68/4500 fibre tank
SmartParts MAX-FLO tank reg (consistant)
BT collapsible bipod
the wooden stock had to be 'milled out' to fit the EGO. there was also some 'slight' milling done to the gripframe of the EGO. it does not affect its performance and should one choose to take the marker out of the stock it will function 100%.
as the temp is below freezing up here in Canada i have yet to put the marker thru a good field test, although i do not forsee any issues with its overall performance.
my camera is acting up so i am posting the best shots i could manage.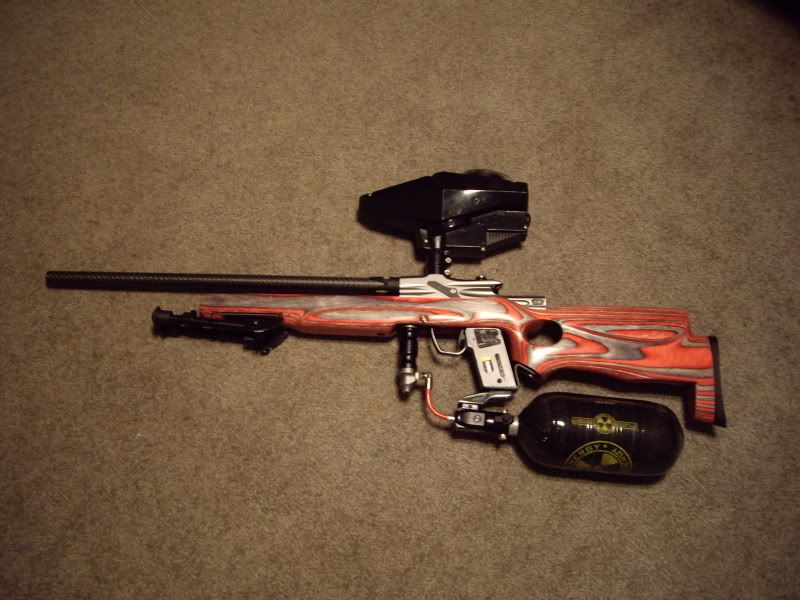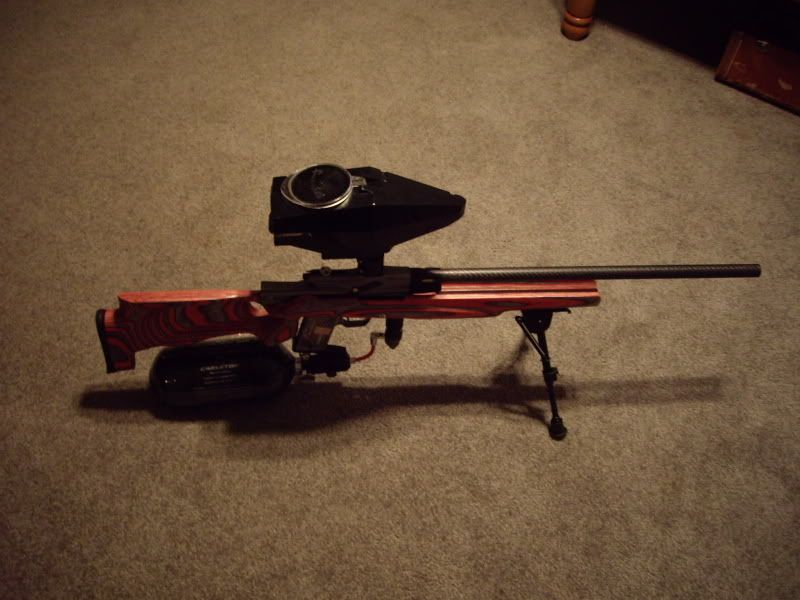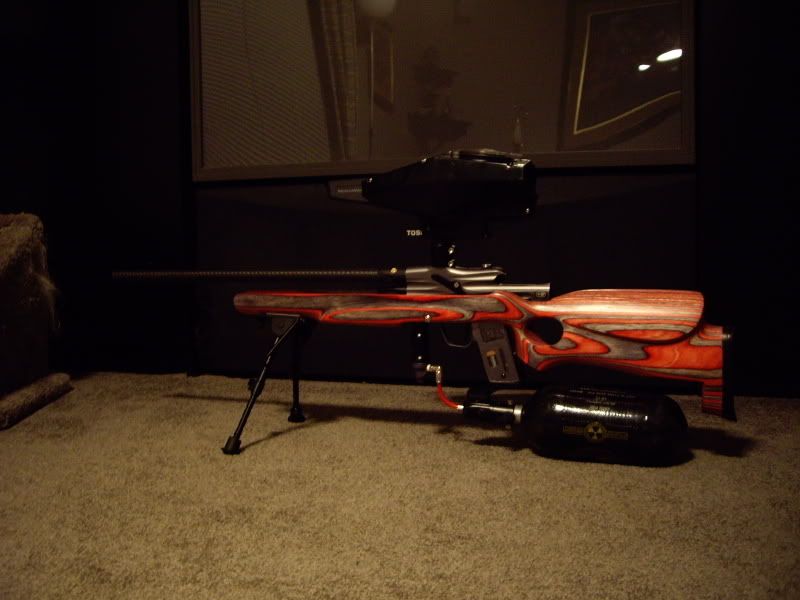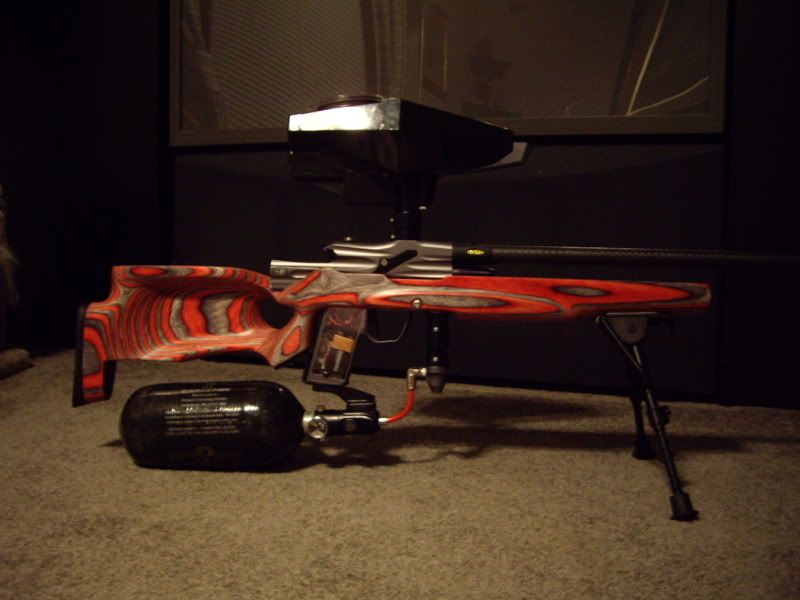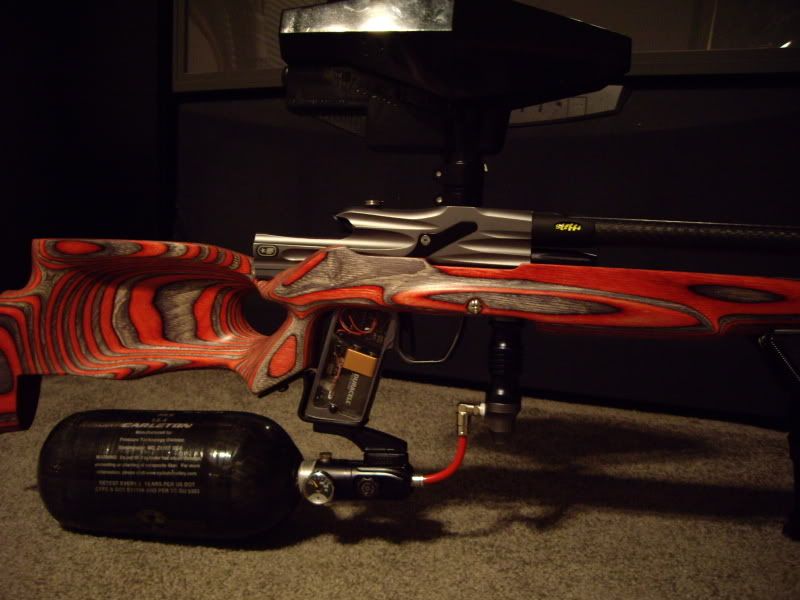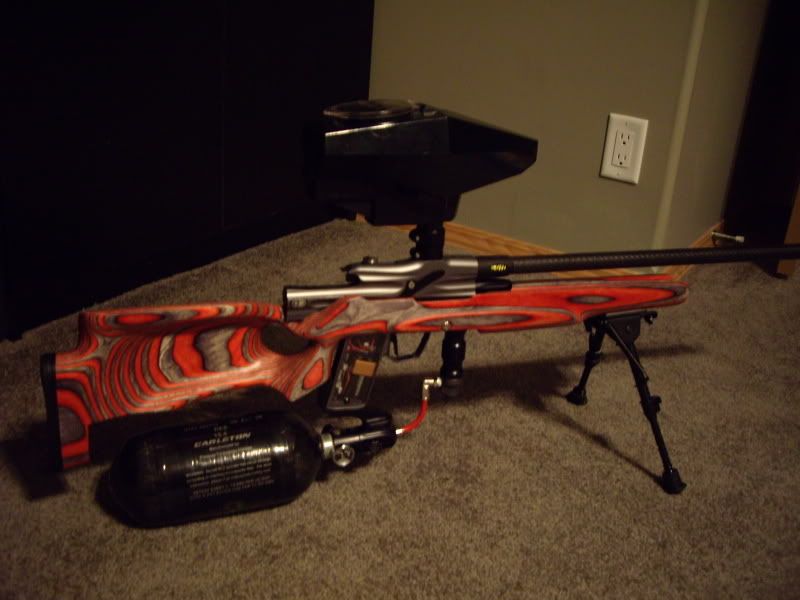 i would be asking $1200 + INSURED SHIPPING for all of the above. for an extra $50 i could ship it in a hard plastic gun case with egg foam.
please don't flame if its not your thing.
out of respect to the forum please keep the posts to a minimum unless you are a serious potential buyer.
THANKS FOR LOOKING!
paintball paulie