I need to get to FPE and so I'm selling my overlord and alien (link in sig)
comes with 3 magazines and the holster. Cut for drop out by previous owner. everything sealed up for me when I used it about a month ago and velocity was fine. I use a Tiberius now, and don't really need this (and I need $$ fast), so it's up for sale.
I can take the stickers off if you want.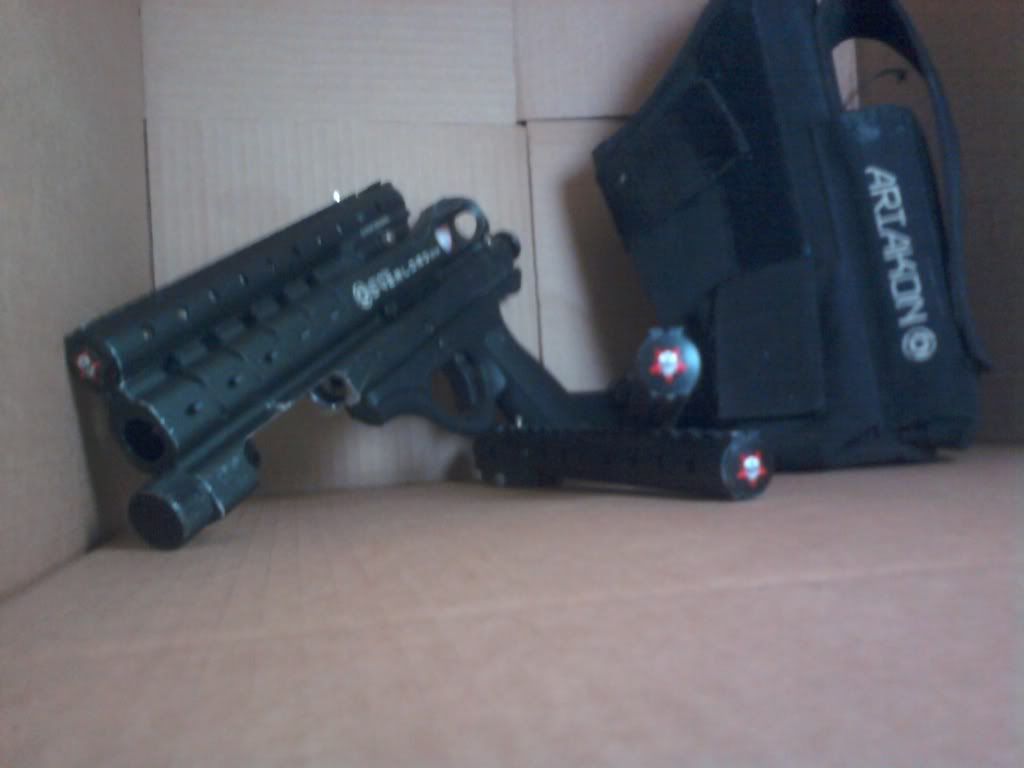 sorry about the blurry pictures, best I can do with a phone
if it's the difference between selling or not, I can get better pictures with a friend's cam, but it'll take a few days
any questions, feel free to ask
$60 shipped obo,
NO TRADES
paypal preferred