Like the title says, Shocktech Tremor Series SFL. Nice condition, dust clear and chrome. Most of the chrome is intact even! Only a few minor nicks.
This marker is properly timed and does not leak. Could probably stand to have the LP hose replaced though cause they get a little leaky if you push on them while the marker is gassed up. Only other issue is that the grips are a little warped/puffy cause of their age.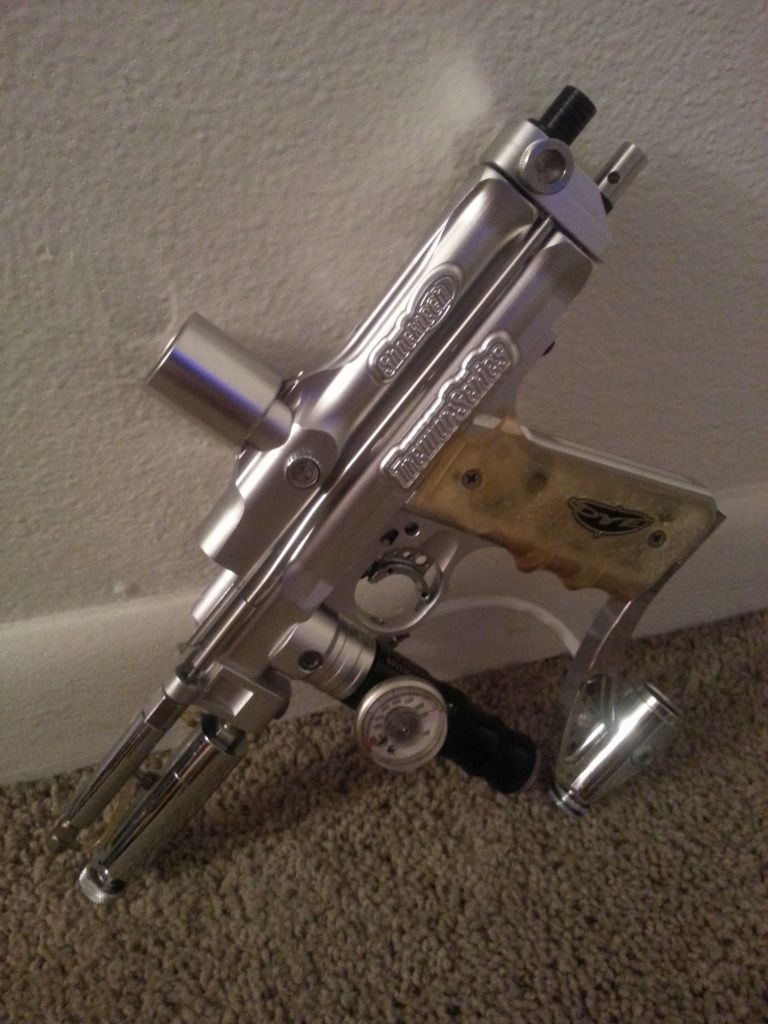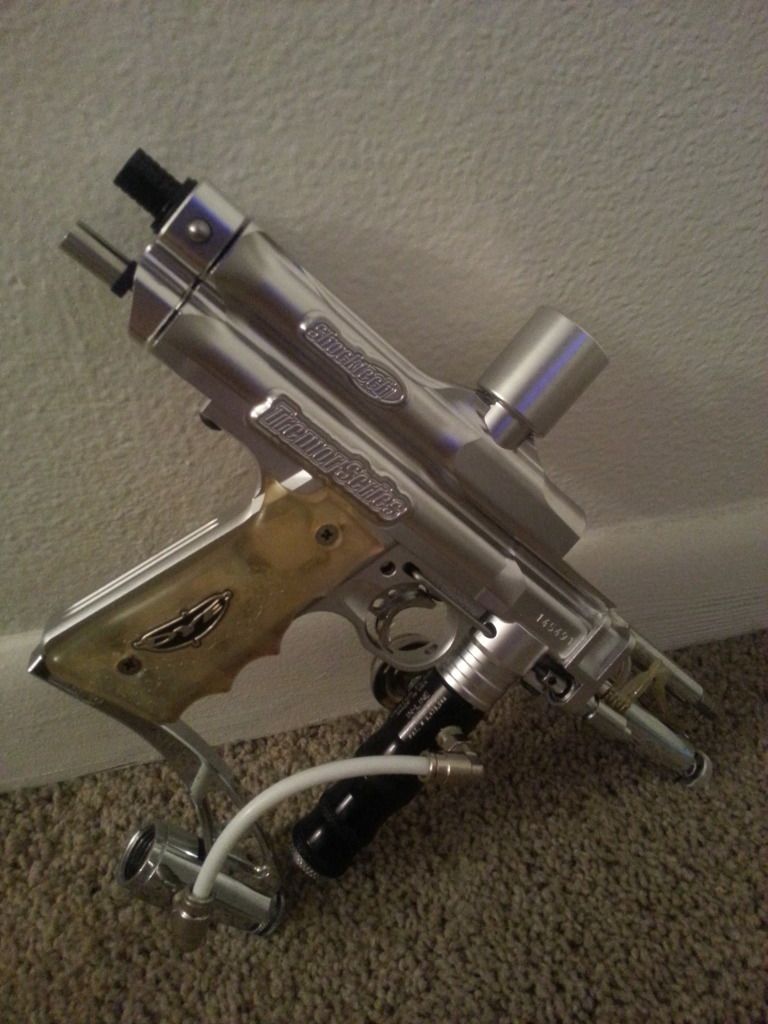 Price: SOLD
Trades: Open Class Pumps. Open Class Pumps plus money. Open Class Pumps I add money. Also looking for an e-flex.