GONE!
Howdy folks!
I just got this in a trade, did a bunch of upgrading, used it for a day... and decided that I'm more interested in seeing what's out there (as I'm wont to do). It's incredibly nice so I won't mind if it sticks around, though.
Specs:
- Gen 4 Micromag, Ultra Nickle finish
- PTP Foregrip
- Armson rifled barrel
- Numbers-matching ReTro valve
- Level 10 bolt
- Brand new System X grips*
- Brand new stainless hose, QD fitting, and chrome 90-degree fittings for the upper hose
- Brand new Rebel venting duckbill to straight macro for the lower hose**
- Brand new PTP detent, spring, and pin
- (spares) Another brand-new detent set
Condition:
Good-to-very good with only normal play-type dings. I shot this all day Sunday with only a single break (I had tilted the marker sideways with a gravity hopper... so really that's my bad). Zero problems shooting Graffiti, though I did have a handful of double-feeds when I switched to small paint. I've shaved a little off the detent where it makes contact with the body, might just want to take a little more off if it continues to be an issue (spares included!). Oh, and I couldn't really RT on a standard output tank, but that may be user error
. Otherwise, shot great, gogged some fools, and had myself a good ole' time.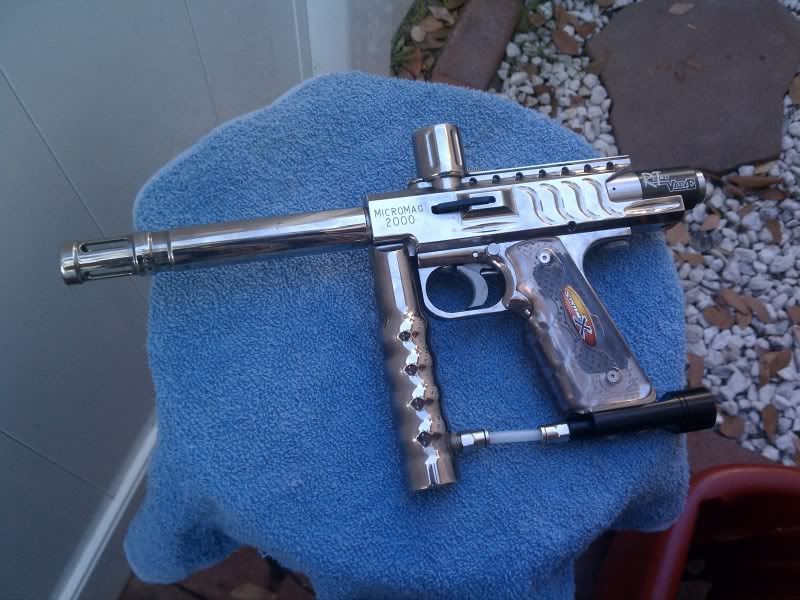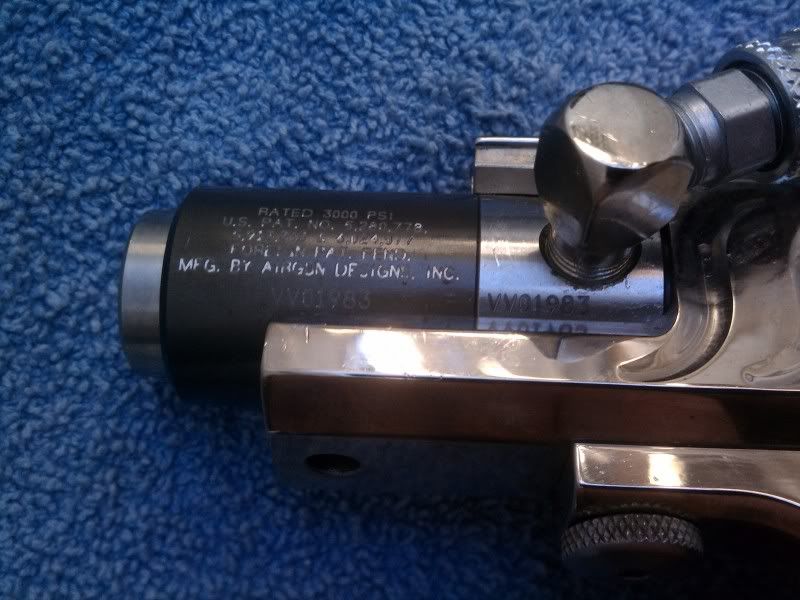 Trades of Interest:
- Valken Proton
- Super-cool Phantoms (Freak'd, UC'd, etc, especially VSC guns with an open class adapter)
- PPS open class guns
- I like all manner of crazy and unique things. I'm probably not going to be interested in a sniper-platform gun but you never know. Anything + cash is always good, too!
Post, PM, carrier pigeon, whatever!
* I can swap these for black Hogue wraps if you'd like
** I can swap this for a Smart Parts on/off, but I think you'd be making a mistake as the Rebel lets the macro enter the fitting with zero curve so it never leaks. Plus, it vents, so it's as good or better than most on/offs.