Angel Parts Kit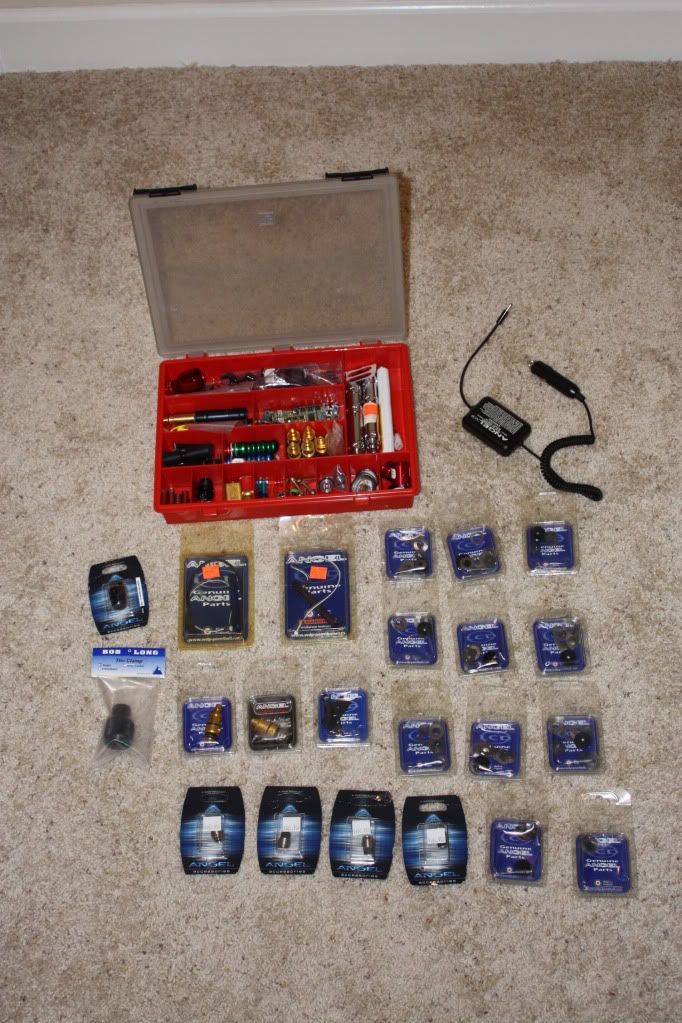 Whats Included?
IN THE TOOL BOX:
8 LPR's
1.5 Rams
3 Valves with Springs
6 Valve Stems/Cupseal
3 V/A's
2 Gauges
1 Board
1 IR3 LCD Screen
Several End caps
Tons of extra Shims, Screws, and Orings
Breech Pins
4 Volumiers
Tons of Misc Bolts including several KAPP and other bolts
Angel Rechargeable Battery
LCD Pressure Gauge adapter
Several Snatch Grips
1 KAPP Feedneck
Tons of Breech Pull Knobs
Anything else that you see in the container
OUT OF THE BOX:
4 Angel Macro Fittings
2 Angel LPR's
Bob Long Locking Feedneck
2 Intellifeed kits
1 seal kit
11 Shim Kits
Angel Battery Charger
LCD Pressure Gauge Adapter
Price:
Due to me not completely knowing what this is worth, I am asking 200 shipped, but feel free to offer anything!
I WILL ONLY LOOK AT TRADES HUGELY IN MY FAVOR OR CANON DSLR ACCESSORIES!!!
I AM ALSO LOOKING FOR TANK TRADES!