Too many new things coming out that I want and still need to pay for ano on some other projects, so parting out a project markers. Serious inquiries only. All prices are Shipped CONUS and fairly firm unless otherwise noted. Sorry, but I do not sell outside the U.S.
First up is a pnued RPG Triton frame. I purchased this a couple of years ago already pneud. I have only ever run a hopper or two of paint through it on the chrono range, but seems to work fine. There is some scratching in the front of the frame inside the milling caused by whoever did the pnueing of this. I covered it with a black paint pen and you would be hard pressed to really see it. Also some raw showing where the set screw was tapped on the trigger. Pics below. The grip panels have been painted with rubberized coating found at any hardware store. Pricing for just the frame and internal pneus = $ 175. If you want the NDZ on/off ASA with bullet reg add another $25. If you want a scratched up nickel plated Micro Rock instead of the bullet, add $30.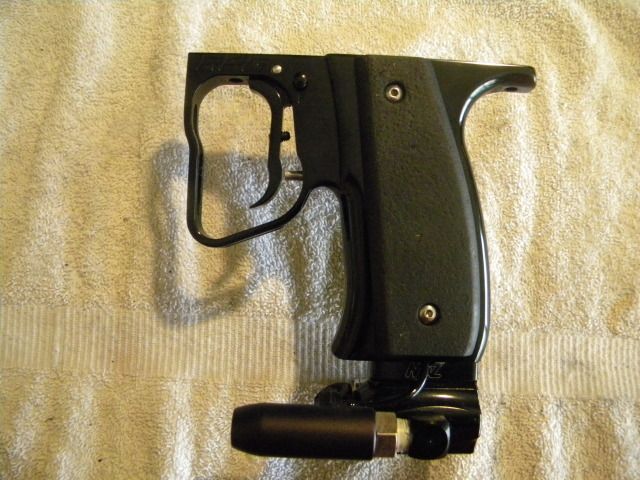 Next up is a full length Tac1 body milled for a second detent by Lukes. Only scratch I can find on it is right on the top. Easily coverable with a sharpie or drop of paint. $ 155: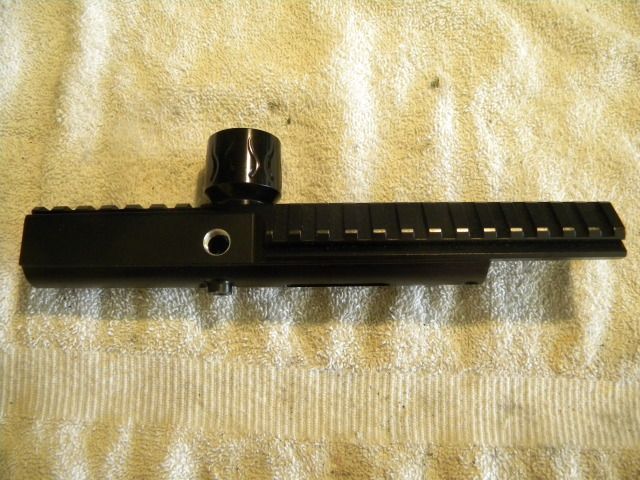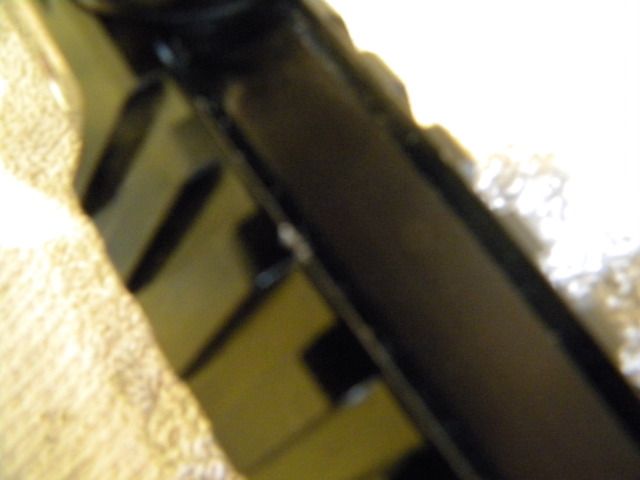 Taso rail that I sent out to get milled for a snatch grip and ULEd. Had some miscommunication on this one and it got more milled than I wanted, but would still look pretty nice reanodized. At least I think so. Pricing is @ $ 65. I am losing my butt on this as it is so I am firm on this one unless we can work a trade that I want.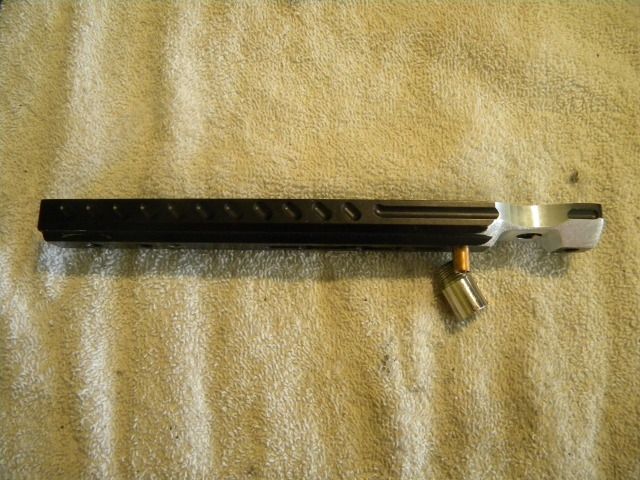 Also have a Lukes Customs foregrip. Its brand new = $70.00 firm
I forgot the "&...."
Couple of rails. AM/MM rail milled to accept RTP sear = $ 30.00 and Custom milled(by me) RTP rail = $ 20.00: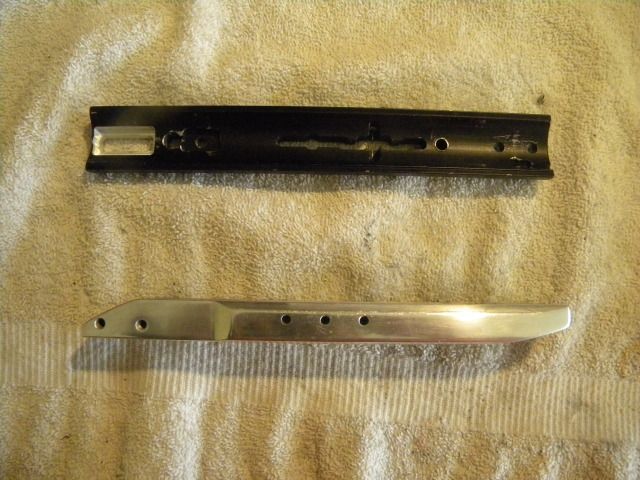 I do have some trades I am interested in:
1. CCM macro fittings, Clear, Black, or Silver gloss.
2. Bob Long Gear Drive ASA, Gloss Black or Silver
3. SS Vert feed SS body, can be cut or uncut, I only value this at $30 so offer accordingly
4. ULE body
5. ???
I have a long list of rules that I normally post, but will restrain myself unless everyone loses their mind and starts acting unrulely.