Ok, measured and snagged some pics!
First, here's how they adjust. As you can see, there's a slit between the crotch and thigh. The center part folds over the thigh part and velcros along the top, which makes these incredibly adjustable:
It also means you can undo both sides and fold down the crotch for hilarious antics. Now, here the pants are adjusted to a little over 48" (the back, straight part of the waist is 24" here):
By way of comparison, here they are adjusted up to a little over 50":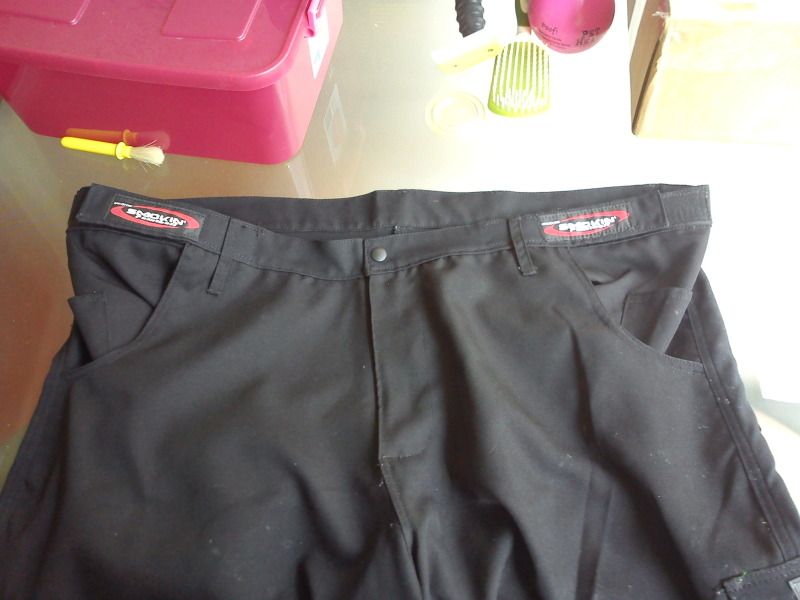 This is about as far as they go as the edges of the slits are no longer overlapping.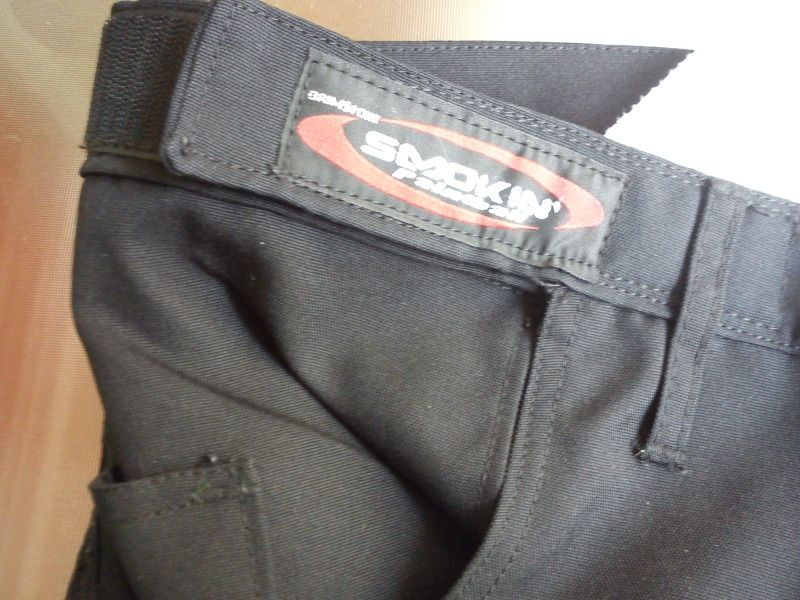 Hope that helps! These also have a little more spatter than I first realized so I'm dropping the price to $25 shipped.