Alright, some guys wanted parts, so I'm parting this out. Prices are fair and reasonable. Pretty firm on them.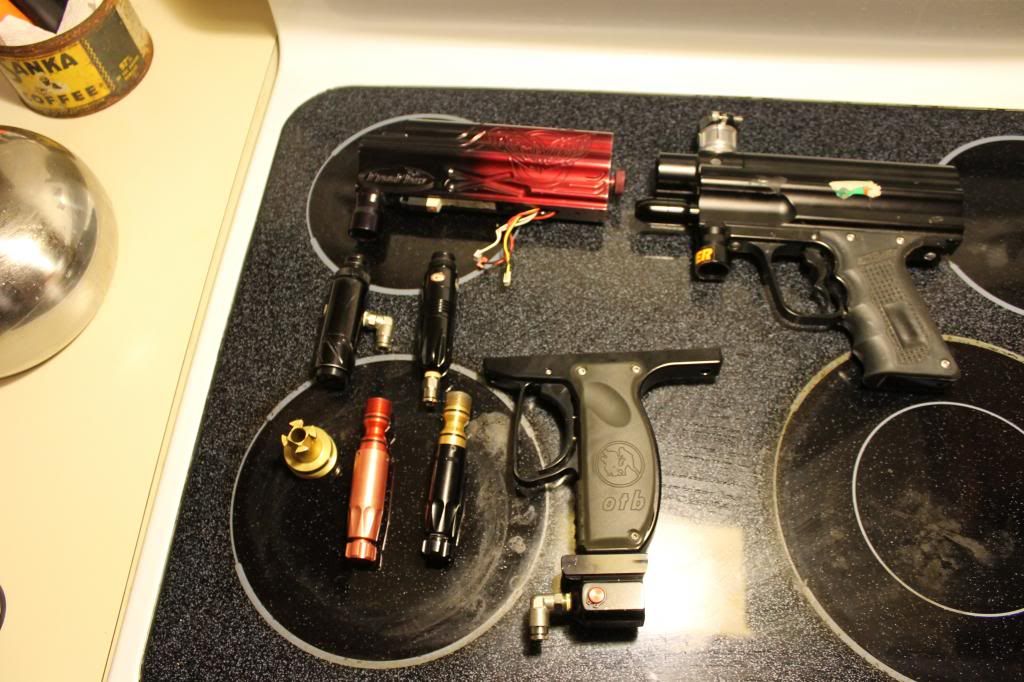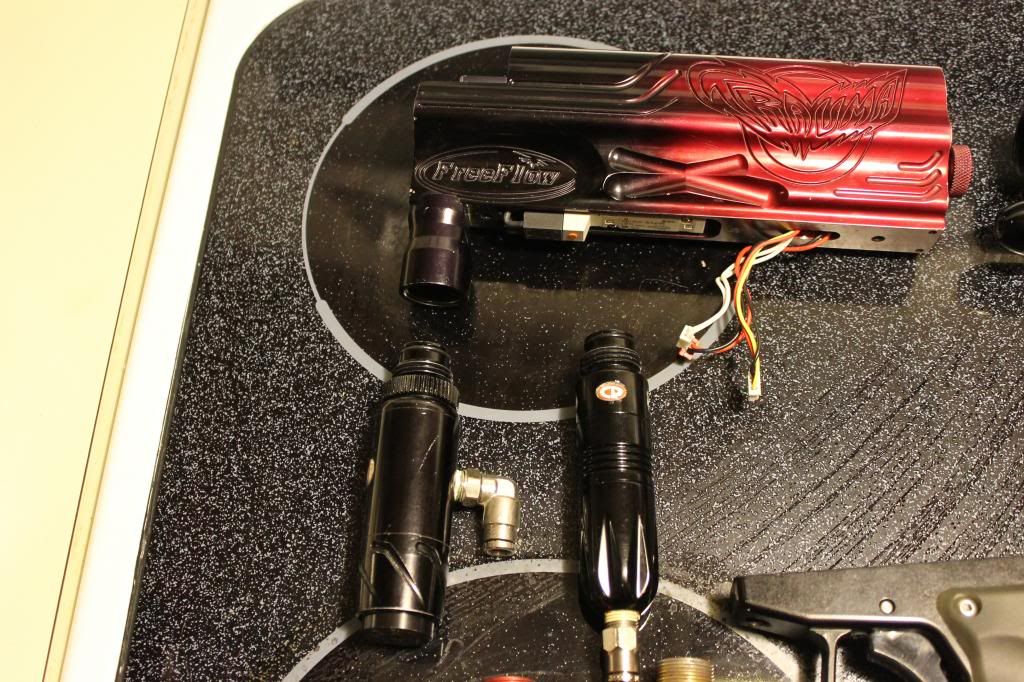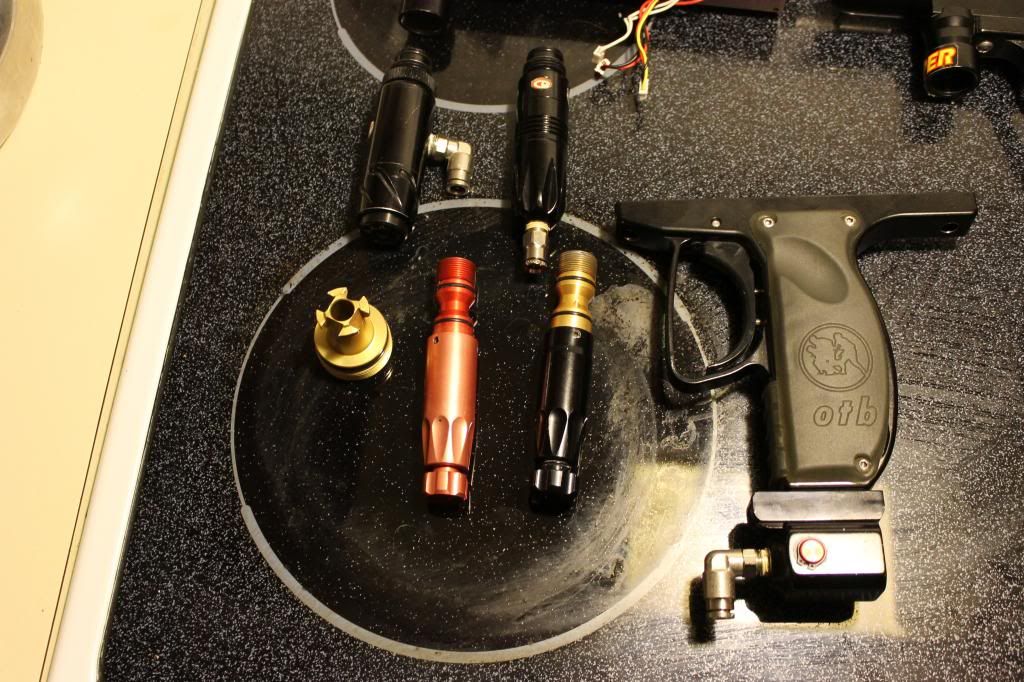 Trauma Body + Electronics: Sold to Bryanzero858
Matrix LED Project: $75
Only thing it needs is an inline reg and a breach rod (back plate if too if you like them) and it's good to go.
AKA 2Liter, little bit of anno wear: SOLD
CP Inline Reg: $35
Off the Break 90* Frame: $35
PBC LPR Pink and Black $15 ea or $25 for the pair
C4 Back Cap: $15