Up for sale is my Tiberius Arms FSR adjustable Rail (original version). I bought it last year. Used twice for testing and review. Paint has never touched it. I acquired three other adjustable rails since then and it's been sitting in my gear bag ever since. I don't use it anymore so if anyone recently bought a DAM, SR1, TRG or any other first Strike platform, this is a must for long range paintball sniping.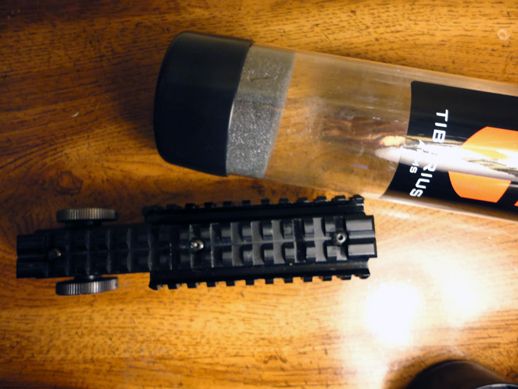 Condition: 8.5/10
Rarely used but due to it sitting in my gear bag, some rusting occurred around the screws and external side of the rail. But it does not affect the performance or adjustability of the unit. A little oil will keep it in good order. You can't see it in the pictures and in the video because it's really small but unfortunately it's there.
1. You pay, I ship
2. Paypal Only
3. Post then PM
4. The Item is described as accurately as I can.
Asking Price : $43.00 Shipped in Continental US.
Questions? Let me know. Thank you.