Well time to get rid of my parts that I have been hoarding. Up for sale is a bolt on wood grip that I have had for awhile now and with so many other projects I need to move it.
I dont have a PP account so it will have to be a USPS MO. Not looking for trades I need the cash to buy other parts.
Asking price 45.00 shipped/OBO.Pending to Chefdave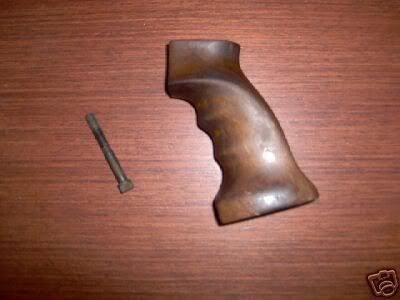 also have a PPS Black full size Rock in great shape. No rock nob just has the set screw.
45.00 shipped
Thanks for looking
Dale.