So ive finished building my halfblock project and im finding a halfblock just aint my thing. Here are the specs
Outkast body halfblocked to jcurt plans
Blackmagic bolt and sled
Blackmagic hammer
CCM Pump handle (clear) and 86 frame (polished)
WGP brass valve
WGP brass ivg
WGP Ergo reg
PE Rail
Cp asa (not pictured)
Trinity slip on clamping feedneck
CP 14' classic barrel in .685
I had a buddy who teaches cnc classes at the local jc cut the body. You can see the machine marks on the body in 3rd pic. I also had him take down the feedneck so that the slip on fefedneck didnt sit so high. Finally he milled a tiny bit of material off the front over the barrel. All machining was done professionally. Marker has not been properly tuned but does shot (a little loud). The only thing you need to make it perfect is a ball detent. I have been getting along just fin without it.
All in all this thing is about an 8.5 cosmetically and about an 8.5/10 mechanically. All it needs to be a 10/10 is a tune and maybe a respring.
I am looking to trade for a full body pump, preferably with at least a ccm pump kit. I can add about $100 if the trade demands it.
Id love a CCM S5 or some unique bodied pump.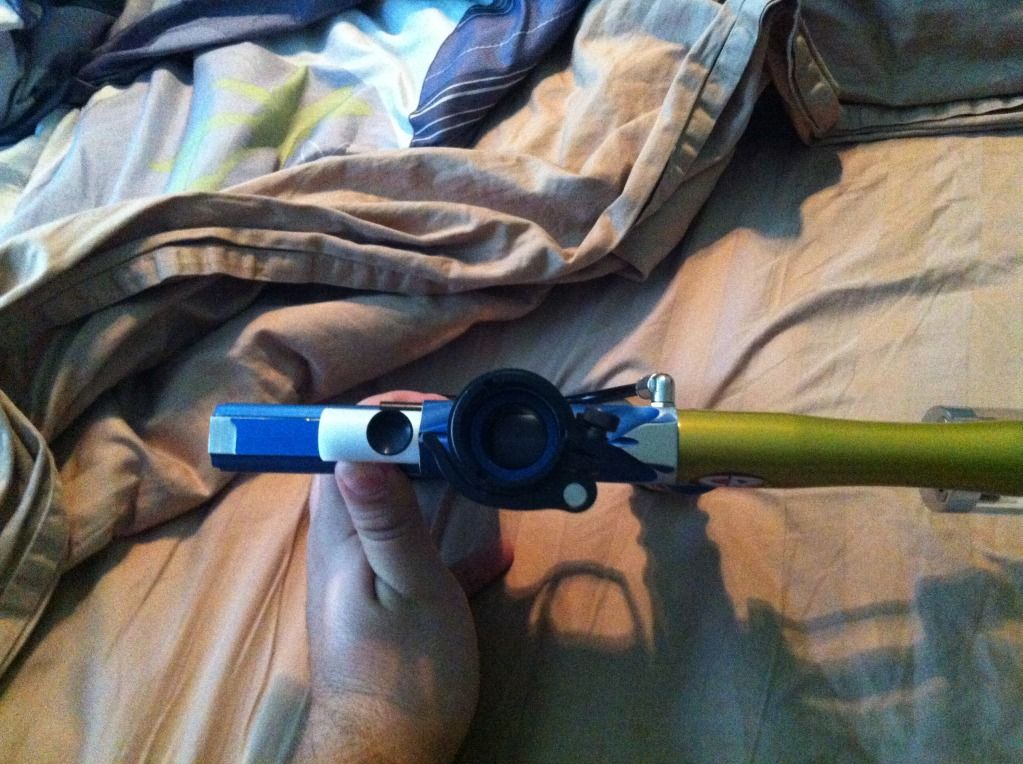 Thank you