This will be for sale only, no trades and pretty firm on the price.
I had a lot of work done on my yard recently and now will have a lot more to mow and want a riding mower so I'm going to sell a few guns to buy one. I know I will regret this but I already spend 3 hours mowing my lawn and that will increase by at least another hour, probably closer to 2, each time if I keep pushing my 22" cut mower.
I'm going to say prices are firm and shipping is not included. If it doesn't sell I'll keep it and wait until the winter/spring to get a mower.
My all red CCM S6, I'll post more pictures later on.
Has red aluminum 86* panels, red CCM fittings, mini drop and standard rail, 7 red sizers and matching barrel, CCM lever lock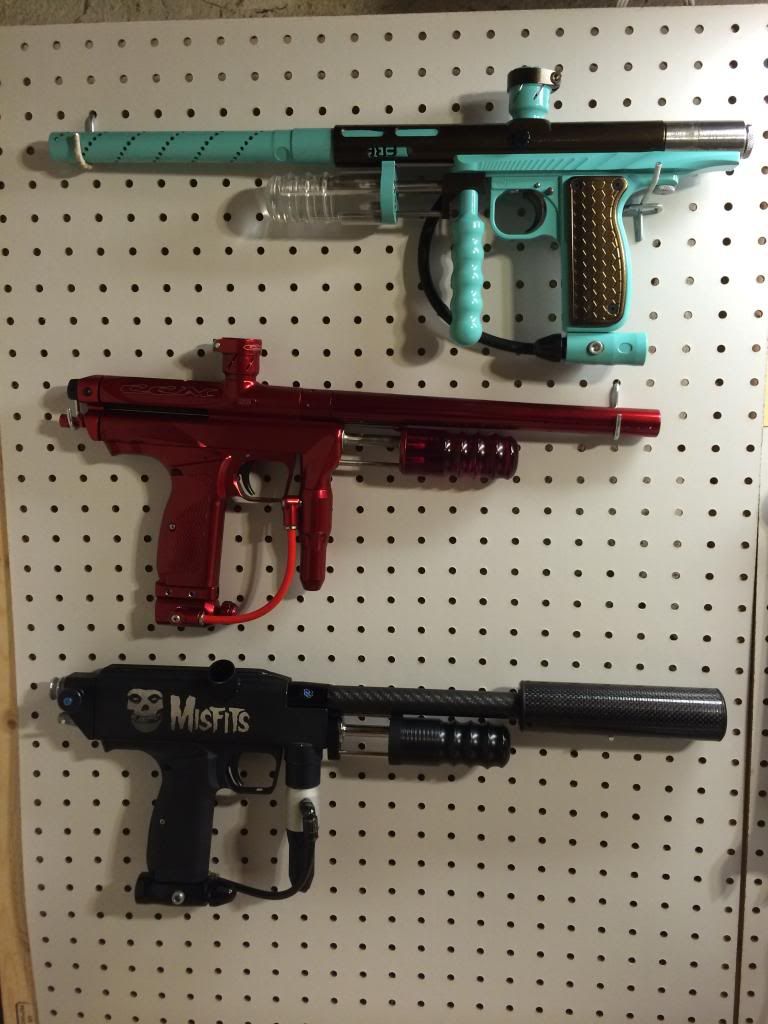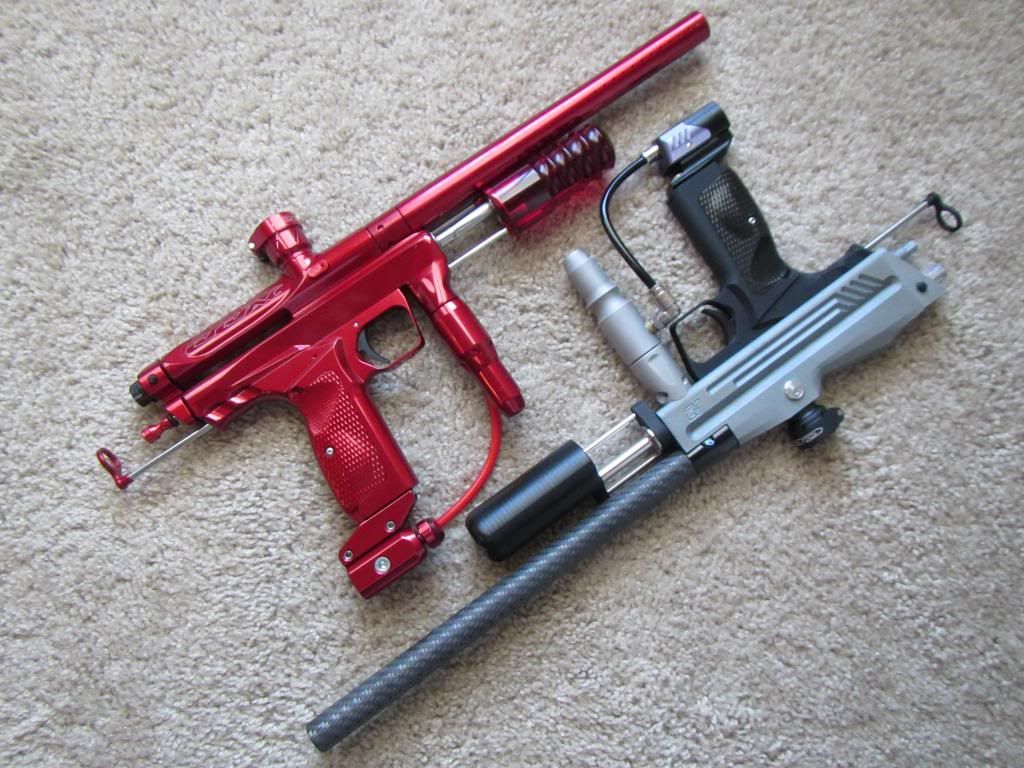 The marker has been used and shows some wear, I'll get pictures of the wear marks. I've probably shot over 50 case of paint in the 3 years I've owned it and it has never let me down.
*NOTE* It will come with a beaver tail but the rod has been bent. I bent it back as best as I could but a new rod would be a good idea. The top picture is the most accurate representation of the marker.
I would like $650 plus shipping for it, once again no trades.
For another $35 I will include a 12v red VL revolution with Exalt speed feed.