Hello my dad has exspress intrests in pump play so I would like to trade my old mag for a sniper/cocker.
the mag is a 68 classic mag (still has the star) w/ lvl7 bolt, macroline set up, bottomline w/ asa, cf frame, and a va w/ a genetric gas through forgrip.
included with this mag will be 2 barrle. a stock agd crown point and an armson stealth.
in addition to all this, all the original documents ie. manual and registration forms will be included... if you want the original box can be included too (but its in bad condition).
there is a small leak down the barrle when gasing up, but after a few shot it goes away on its own. so im guessing the valve o-ring needs replacing.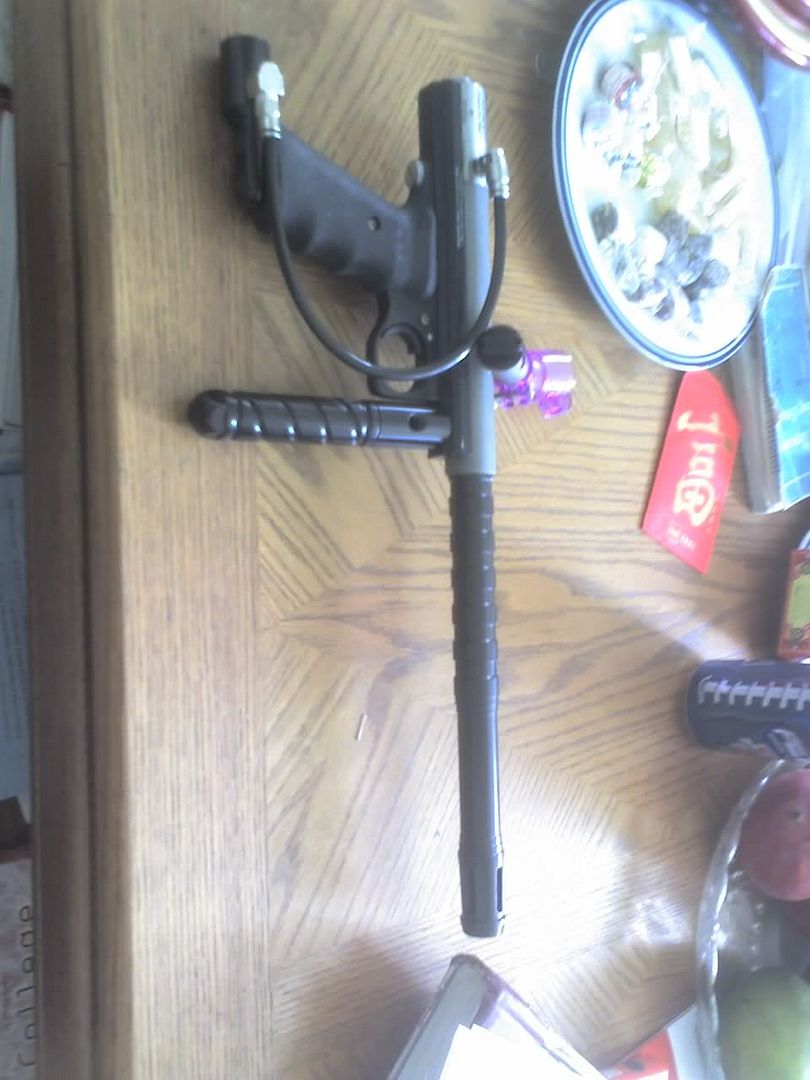 PM me here or contact me via
anhvo2k@hotmail.com
or AIM at fmbiohazardx
feel free to ask me any questions.
i would like to restate that this is only for a trade, i can add a small amount of cash or some other paintball stuff.
-vo