Hey guys,
Been thinning the herd slowly and have decided to let this one go as well. Marker is nearly flawless all around. I couldn't find a scratch anywhere. Marker was most recently adjusted by o_nothing. Only issue is a slight leak out of the HPR relief hole. Leak is hard to hear and doesn't affect marker operation. I am not familiar with macdev regs so I don't want to take it apart to see. Could need a greasing/oiling or rebuild kit. I am unsure.
Marker will come as pictured with original barrel, Chrome CP ASA and the Original Matching Flame Drop/ASA (Pictured) and original tall feedneck (not pictured). Freak bored CP in bottom photo will NOT be included.
I am asking $900 shipped OBO No trades at all. Price might be a little steep, but this is probably one of the nicest Bonebrakes I have ever come across. All Jewels are intact and marker also has its Original Box (Not Pictured).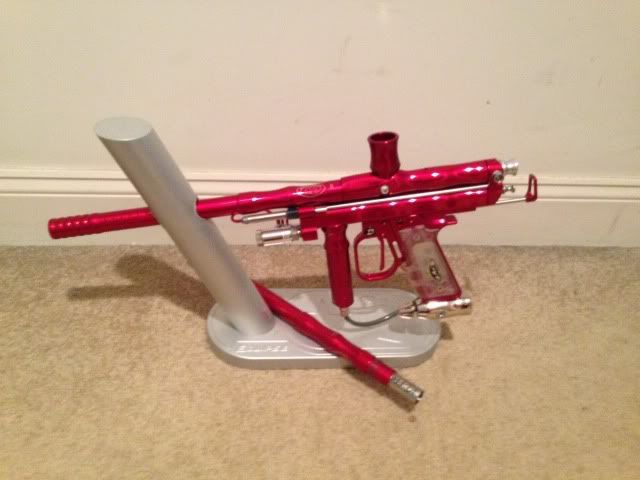 Please post then PM for order