I know someone else was selling one like this as well, but I'd like to offload mine too.
KP3, converted to bolt action and 12 grams. Breech opened up for first strikes.
Bolt has been re-drilled for the bolt action to work as it should (pull handle up then back).
Has a little bit of a velocity problem, first shot I tried on the chrono was 300fps, but it very quickly dropped after that. If anyone has a solution for that problem I'd love to fix it before sending it off.
I'd like to sell this as a package, including:
Gun
2 Dukie Pez Dispensers
Shotgun Shell Holder
16 First Strike Rounds
Extra Parts from KP3 (pump handle, CA Adapter that's cracked, tank bracket)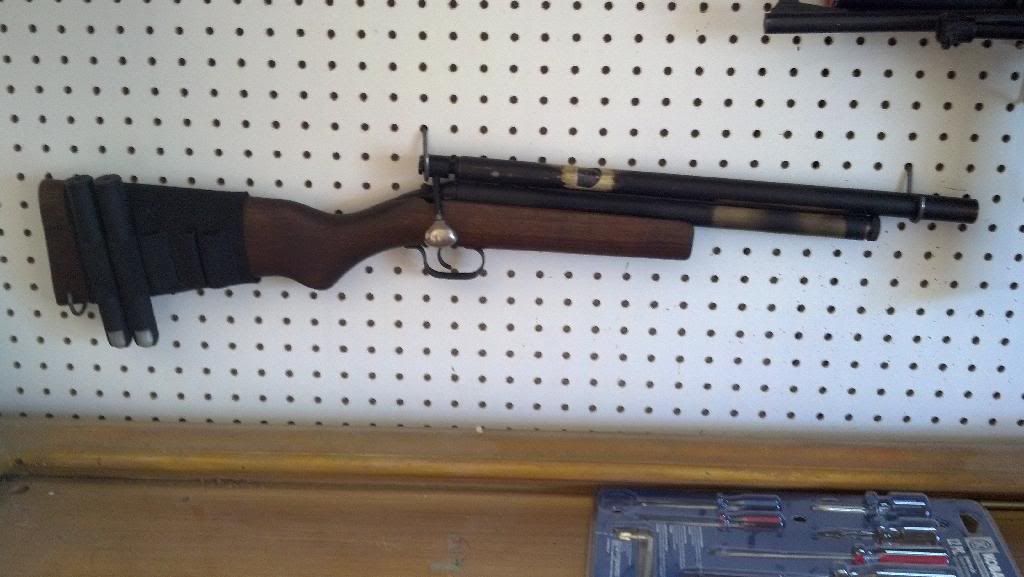 I'd like $250 shipped, but am open to offers, partial trades for TPX parts and accessories are accepted.