Clamping Feedneck
Matching Milled Aluminum Eye Covers w/detents
Stock Internals
Duelly Reg
Black Bob Long Torpedo Reg
All black Long Shot Barrel
System X Drop with SysX ASA
Board and Eyes function
Grips have some small cracks around two connection points, grips have been repaired on the inside with epoxy so while the small crack are still there the grips themselves are strong.
Asking $200 Shipped
I will only accept PayPal
International shipments will be more, so if you want me to ship international I'll need time to get rate quotes.
No Trades!
Due to it's age marker is sold as-is.
I have not played a game with this gun in a long time, when last used it shot ropes. I have cleaned her up and re-lubed with Dow 33 and she shoots air fine in my workshop. I can make a video and post it on YouTube if that helps.
I will be having a bunch more items for sale soon including another classic Timmy and a butt load of various parts. So if this isn't to your liking maybe something else will be.
Some closer more detailed pics at this link->
mobiustech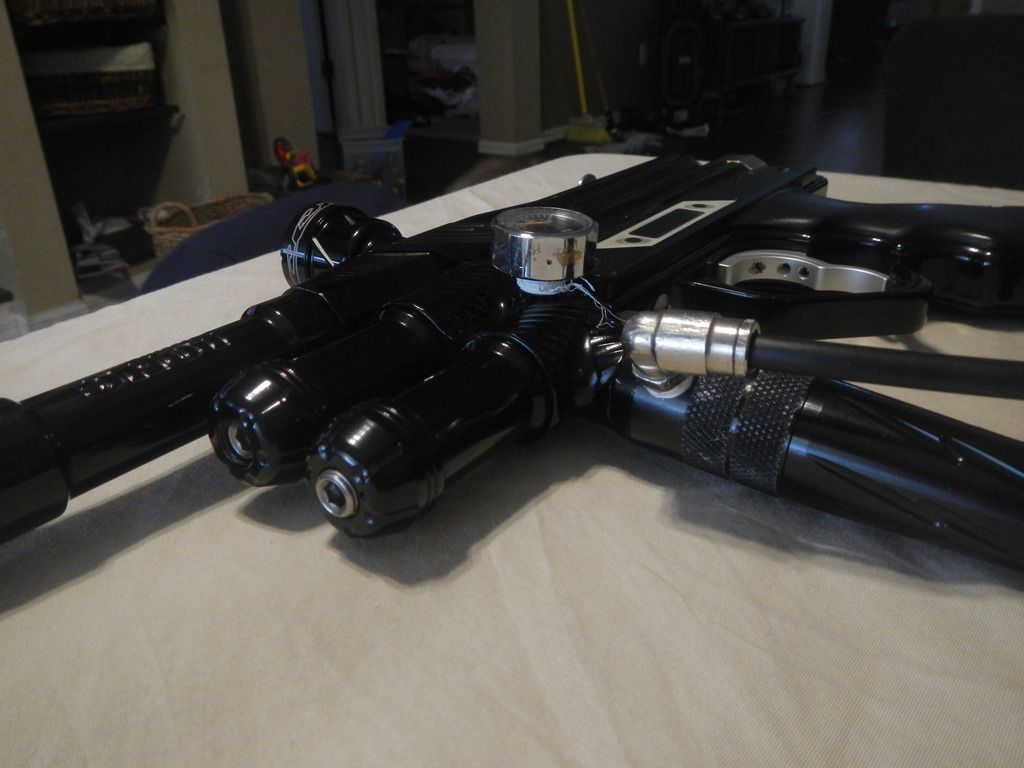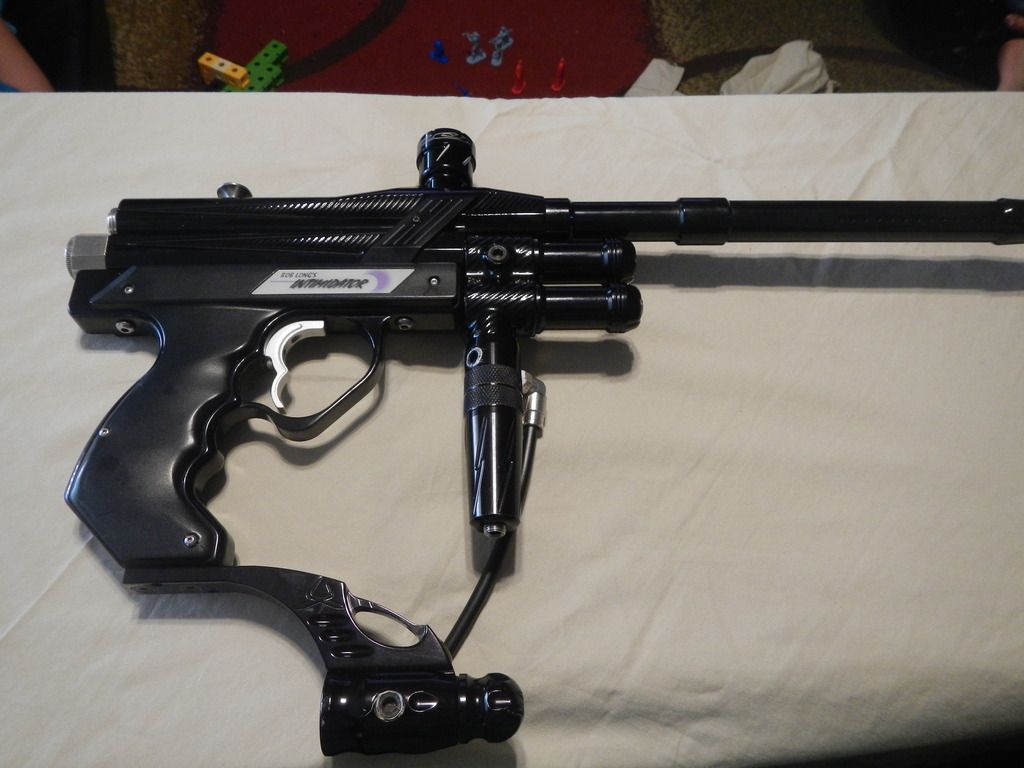 By the way my son says that this is a cool gun!
__________________
My current collection: Apex,Vector,Classic Intimidator (x2), Clamshell Intimidator, Angel LCD, F-4, F-2, Eagle .68,Shoebox Shocker, SFT Shocker (x2), Tactical Ion, Xonik Vengeance, e-Blade Orracle, Mech Vengeance, Nova, SuperNova (x3), .68 Special, Pro/Am, Tiberius T9, E-Mag, Pro-Lite, A5, NME LE, NME (x2), Impulse
[/INDENT]
https://www.mcarterbrown.com/forums/f...tml#post147894