Quote:
Originally Posted by
jhyan
It's in beautiful shape, with only a little bit of wear through the ano. The AT system blows my mind (nelsons and sterlings are so much simpler). This one is a bit of a bear to cock, but then I'm comparing it to my broken in phantom (with no return spring) and my sterling, which is not really fair.

Shoots in the 240-250 range though... might need to work on that a bit.
You should post a picture of yours. Here's mine... Thanks to PaintedRat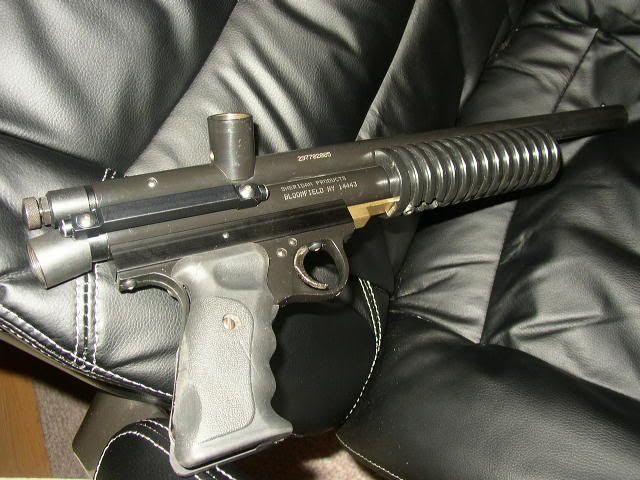 What was it you said about the AT blowing your mind?
Leave it to learn, dear friend. Leave it to learn. But what would life be with out a lesson?
__________________
"Democracy is the worst form of government except for all the others which have been tried." Winston Churchill
THE-SHOOTIST
Anyone chubbin' like me for this?
mailmanmike
Since Monday! That's more than 4 hours though, so according to those cialis ads I should see my doctor.
tlane77
I think for a non-chemical chubby it's 6 hours before its time to see a doctor. So you should be good for another couple hours.
splattttttt
I wasn't goin to google "chubbin" because I assumed it had to do with fat. The lard type, not the fun stuff. But what ever feelings Jeff's experiencing, then they must be of the fun like stuff...
tlane77
He's got a woody for your woods.
splattttttt land