About 2 months ago two buddies and I setup a friendly game with some slightly modified rules. We played two 500pt. Rebel/Resistance fleets vs. one 1000pt. Imperial/First Order fleet.
Victory conditions were total destruction of the opposing fleet or surrender. The table was 9'x5' with the entire surface in play. Additional tables were setup to hold cards/logistics and food.
We had 12 hours planned for setup, play, and teardown. We spent the first 3 hours building fleets and setting up. At the end of 12 hours both teams were still over 50% strength, so we left everything setup and returned to the game 5 days later for another 6 hours. It still wasn't over. A week later we completed the game after another 6 hours. After subtracting setup, teardown, and breaks we spent about 18 hours on the battle. It was at a casual and relaxed pace, but still mentally draining.
Before game start: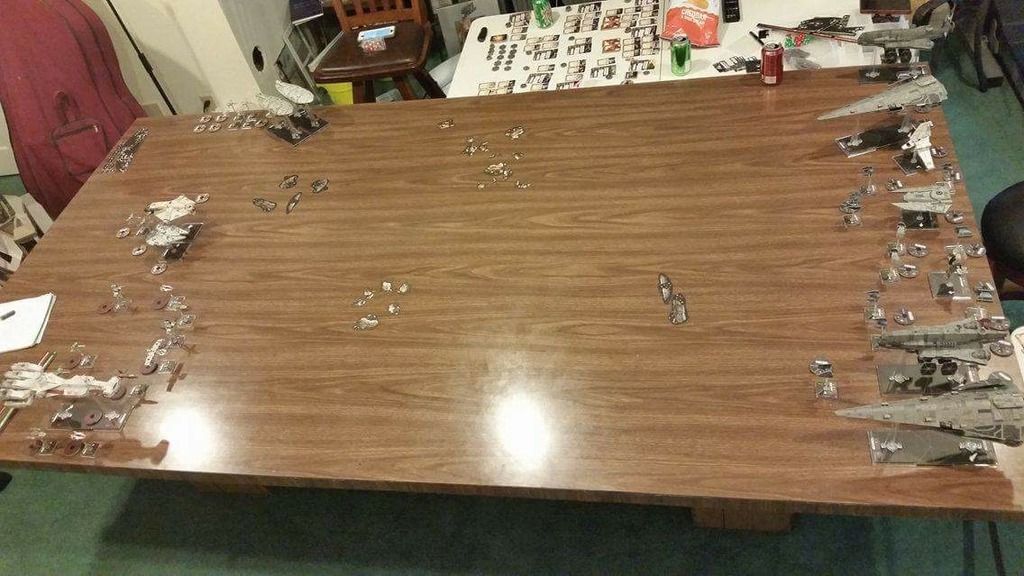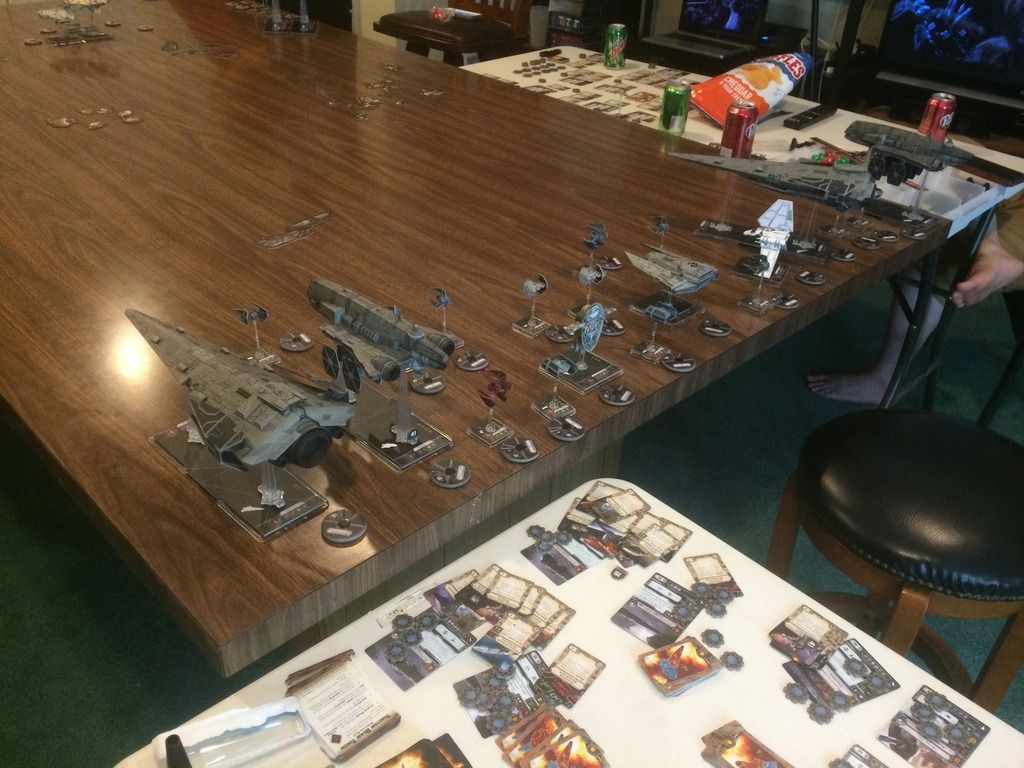 In progress, just before first combat: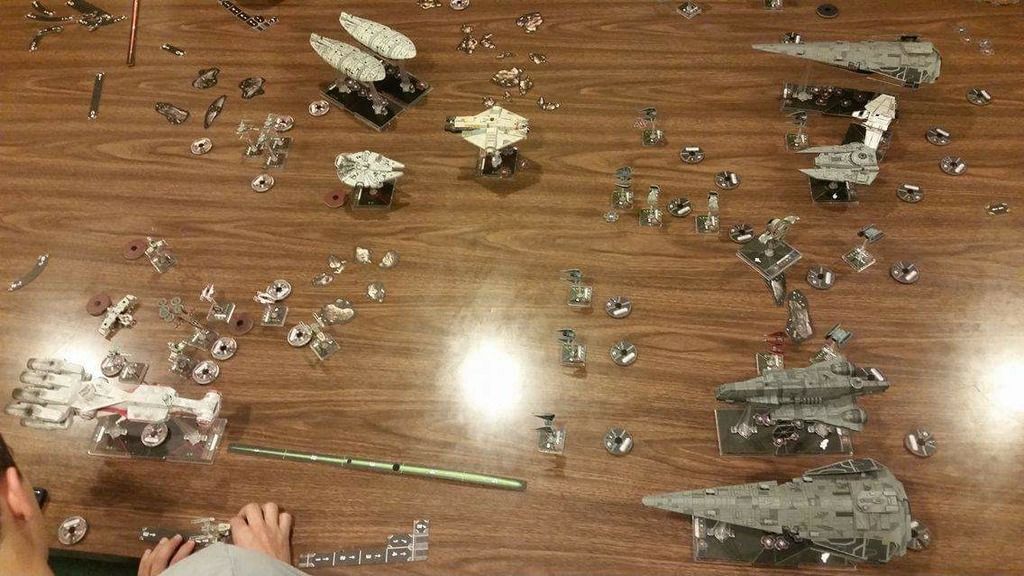 Fleets collide: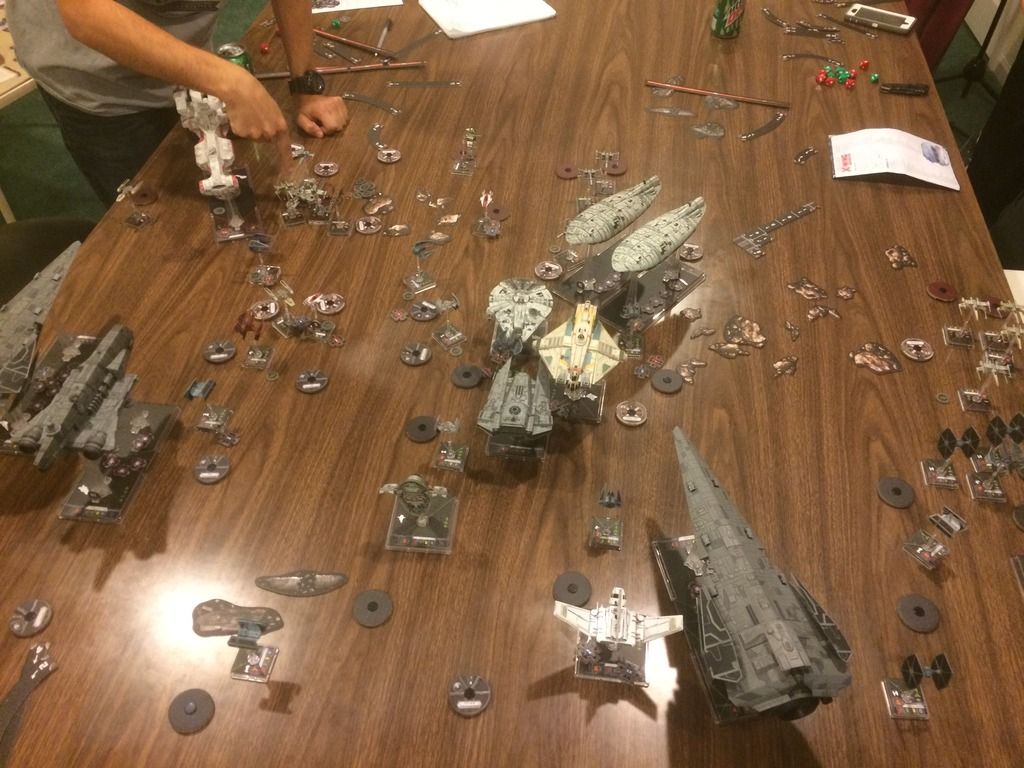 Imperial Victory! The game ended with the final Rebel ship (an unarmed Rebel Transport) surrendering to my two Imperial Raiders, one remaining Imperial Assault Carrier, and 3-4 fighters.