All my sponsors are places that I have used in the past. So I have a little history with them. Trust me I feel privledge just to have them on my banner, in my sig and on my forum page. I donot receive any free products from these sponsors,nor do I ask for any. To some they are not big names, to others they are well kept secrets among the paintball community.
"Hey quality service is hard to get in the paintball industry these days. So why not be greedy with those that help out the player and are for the player and the REAL GAME of paintball."
Well it's kind of
funny
that a
One Man Team
has sponsors,but I do. My main goal is to represent the small paintball business and help them grow.
The small paintball business is what keeps the sport growing.
If you need to contact any of my sponsors for products or information,please click on their banners and it will take you right to their
Home Page.
Please help support
the small paintball business to grow and help them become an
even better
quality place for all to use.
Later,
Blackrain
Team Forum Sponsor:
Thanks for your backing Carter. All one of us appreciate it!!!!
For all your Old School Paintball info. This is where all the old time players have gone. Need info about old school paintball,this is the place for Nelspot 007 to limited production models such as The Storm. So pop in and check it out. You're already here why not.
Our Paintball Accessories Sponsor:
Celanis Paintball
www.tituspb.com
Celani's Paintball is a family operation, founded in 2006 by Titus Celani, it's taken off around the Pinellas County area. We have the lowest prices guaranteed on all paintball products, including paint itself.
These folks were kind enough to take a chance on me by supplying me with the gear I needed for everyday play. The quality of customer service is impecable. I have always been very happy with their one on one customer service. They handle any problem in a prompt manner to make sure the customer is happy with their purchase and service.
I have only used paypal with purchases and I'm positive they they Money Orders as well.
They have many top name products on their site as well as a few they have developed themselves.
So if you are in need of great products and great service, give Celanis Paintball a call.
Our Soft Goods Sponsor:
Whiskey Two-Four offers high quality, tough, well thought out products made by Americans in America.
Utilizing only the finest machines, tooling, software, and finishing processes available, WTF! products stand up to tough abuse on the field.
Because we have faith in our products, we don't need to think twice about offering a lifetime warranty. But should your WTF! product ever fail you in the course of normal play, send it back for a replacement.
Maker of fine military and paintball products. Once again another top notch service. They cater to the needs of mil sim paintball as well as real world operators. Their products are well sewn and able to with stand major use thru crawling,rough brush and many real world situations that his products might find a use in.
The owner Ryan is a great person to deal with and responds as fast as he can to emails. He is a one man operation,so he is usually sewing from Sun Up To Sun Down. So don't be dissapointed if your response takes a few hrs to get answered.
WTF also sells many products for for Phantoms and Tippmann model paint guns. Their latest products are nerf rocket carriers for those who use launchers and a 3 pack 100 round pod pouch.
He does do custom orders and the price does vary on what your need is.
So contact Whiskey Two Four for all your soft goods needs.
Our Gun Specialty Graphic Sponsor:

Oregon Hydrographics...specializes in a revolutionary hydrographically applied three-dimensional printing process. Enhancing the appearance of a vast variety of shapes and sizes of plastic, metal, glass, wood, and virtually any other simple or complex shaped object. Using a unique water pressure applied film to create natural wood grains (walnut, oak, mahogany, burls, etc.),stone, marble, carbon fiber, camouflage and many other stylish and abstract designs.
We can solve all your custom surface coating needs!
What more can I say. Their statement is their word. Contact Mike and talk a deal with him. Prices vary on work you want done. This is an alternative to anodizing. Please ask questions and rest sure that your paintball gun will be in good hands.
B&M Chainmaille and Jewelry:
Welcome to our newest sponsor:
B&M Chainmaille and Jewlery. He is a local member here by the name of Bradys71.
B&M produces hand crafted custom Jewelry and products,such as ear rings and tank covers. The products we have received from this company are extremely well made. This to me seems to be a craft where one would need patience and looks very time consuming.
The price of these items are worth every penny spent. If you are in need of custome Chainmaille please contact B&M at: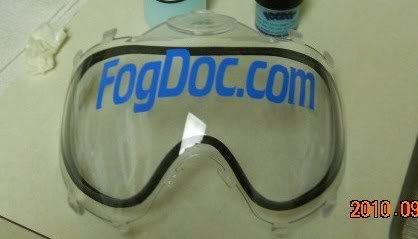 Welcome to Fog Doc:
Fogdoc - Your Prescription to Clarity - Antifog and Steam Removal
FogDoc wants to make you happy and fog-free. If for some reason you are unhappy with our product, we provide a Money Back Guarantee – just contact us and if we can't help you solve your fog problem, ship the remaining product back to us with proof of purchase within 3 days and we will refund product purchase price once received.Shipping not included. We are confident in our product and in the satisfaction expressed by our loyal customers.

Fogdoc.com is owned and operated by 36 Hour Days.

36 Hour Days LLC is now ready to supply all stores, resorts, shops and fields through out the USA with FogDoc's line of cleaning and lens care products at wholesale prices!
Fog Doc will be sponsoring us thru the 2011 season.Fog Doc will be sponsoring us thru the 2011 season. However, Team Blackrain doesn't want to wait,and we consider sponsorship already in affect.
Fog Doc is a solid company owned by an Old School paintball player Derek Roberts. Very down to Earth to talk with and easy to deal with.
Team Blackrain is excited to have Fog Doc as a 2011 sponsor.
Our Canadian sponsor Foxxy Fluff:
Owned and operated by MCB's own
BenoitOWN
.
https://www.mcarterbrown.com/forums/d...ll-e-shop.html
Will be
Team Black Rain's
official Mask Foam and Mask Lense provider. We appreciate what they are doing for the team,especially since we are located in the USA.
Foxxy Fluff became our sponsor due to us looking for one more spot to fill on the sponsor banner. We were very happy when they offered to help us out. As with all our sponsors,we donot try and bleed them for anything we can as most players would.
To be honest it was very hard thinking about how they could help us out. Then I looked at my DYE I3. I really like the mask but didn't want to have to buy a whole new lense system just to get new foam and lense. So we discussed what was needed and agreed on it. I only asked for single pain lenses,but Benoit insited on thermal pains. I only felt single pane lenses were enough and thats where we left it.
One great thing about Foxxy Fluff Paintball,they can drop ship with in the USA. Saving alot of freight charges from Canada. You can't ask for anything better. Shipping was fast and he was even nice enough to make sure it all got to me in another state instead of my home state of Washington. I was kept in the loop with a shipping number and with that I didn't even worry about tracking it.
Flash Back:
While I was on a short 4 month trip in Japan,I decided if I was really going to be a team,I might as well travel with my gear. First obstical was the air bottle. So after reading the TSA regulations,I put out on MCB what type of regulator I was looking for.
Foxx Fluff was the first to respond with an instock MYTHE Reg that fit my needs. Even though I was on the other side of the world, he still offered me a return policy once I got back home. Due to my situation,I could not pass it up.
When I arrived home 4 months later,it was there waiting for NIB. I have bought items from Canada before,but only in private sales. Foxxy Fluff was the first ever Canadian retailor I ever bought from in my 23 yrs of playing. I was very happy and the the quality of service was above and beyond. Then again those are really the only type of sellers I like to deal with.
Flash Forward:
Well when the sponsoship was offered,he didn't even have to bait the hook, I just bit the hook and ran. I just couldn't pass up on an offer from a stand up person as this guy.
How was Foxxy Fluff formed:
Well in his own words:
How did it all begin:
My passion for paintball since I was 12
Backstory is I always loved selling items and had a passion for paintball. I wanted to have my own store when I was more of a kid and at the time national paintball was still in business. I was told that unless you have a field and store you could not really generate enough revenue for a living.
I then choosed to study in machinist classes as a compromise wich I stopped after 6month when I found out it wasn't my thing.
I then choosed Commercial representative / sale - council intensive classes wich is a lifetime change on your personnallity.
This gave me the skills I needed to approach manufacturers and distributors into realizing what I wanted to do since I was young and creating a small hobby.
The year it got serious was in 2009.
Before that I was the kind of guy who would try to locate some deals and do some group orders to resell locally which didn't worked right.
I have been official since 2009. I sell to Usa and Canada.
The business is operated by myself. I am only 21 and I have some good relation with other business which we try to do some events together.
This applies to Ico Trading(12grams and pump play, created a Banner for me), 2012 arrive(softgoods).
I'm sponsored thru Point of View Cameras, which I use for recording some of my games(which I will try to do some montage soon but I need to find the right program/converter).
I have distribution thru the following companies and can do drop shipping in the USA thru a few of them:
Distributor:

Valken Paintball
Ans Gear
Paintball Gear

Direct account at:

BobLong
Ninja Paintball
Guerrilla Air
Goblin Paintball
Alumagrips
CCI Paintball
Oring monkey
Rap4 Paintball
TechT
FoxxyFluff also sells:
I can sell Herbalife product but I haven't really started this other than on myself. I lost 30 pounds and staying at an average of 25**
My mission statement is plain and simple:
Offering quality products at a good price.
Having a good relation with my customers.
Making paintball more affordable.
Growing pump play which is a project of mine,that has been slightly delayed.
So if your in Canada or in the USA,FoxxyFluff has you covered. Great person to deal with and fast shipping when having USA drop shipping. If you need to make an order, he can be contacted at the above link.
Oring Monkey
***Oringmonkey.com Oring Kits Paintball Marker O Ring Kits***
Oring Monkey will be our official team Oring Supplier for all our needs. We asked Oring Monkey to be our sponsor,because they went way beyond all other major suppliers in finding us Orings for our MG7 pro.
It took a while,but they are on the way to his shop. Team Blackrain appreciates their effort and support in finding a hard to get item.
David is a great guy to speak and deal with. So if you need orings for those hard to get old school markers,or even the newest markers out there. Give oring Monkey a call.
We hope we can only do them justice.
First Class Paintball
https://www.firstclasspb.com/
Is our newest sponsor to join. Owned and operated locally in the Pugent Sound area. The name say's it all "First Class" is how the customer is treated. Pat can get you almost anything you need. He is a dedicated and sets up at our local big games. He makes sure a player leaves happy with their purchase and will do what ever he can to rectify any issues you may have.
Team Blackrain is happy to have
First Class Paintball
as a 2011 sponsor. We hope that our team will be someone that First Class PB can be proud of.
Later,
Blackrain