Here are my Space Marines for sale or trade. I was painting the army in a Blood Angels scheme. All were bought used by me, stripped with Simple Green, then most assembled and at least primed (with Gesso).
All prices USD (even though I'm in Canada) and OBO.
Painted Tactical Squad. 10 Marines, including Sgt, Flamer, Rocket Launcher. Sgt is pewter body, rest plastic. $35
Assault Marine Squad. 10 Marines (plastic), Sgt (pewter). $45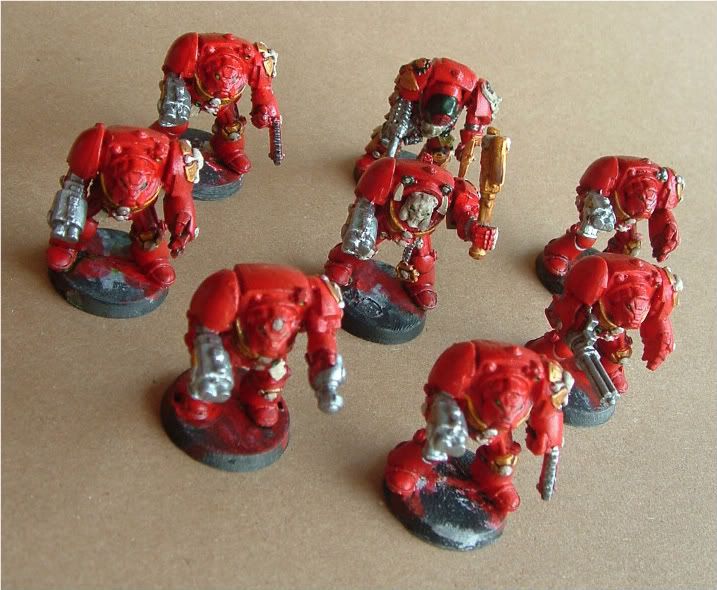 Pewter Termies. 2 Chaplain types. 2 Heavy Bolter/Chainfist, 2 Heavy Bolter/Power Fist, 1 Assault Cannon/Powerfist, 1 Heavy Bolter/Flamer(?). $60
Bikes: 3-1/2 painted plus sidecar, 2 unpainted. One pewter unpainted is a Chaos one (I believe) in not-great shape. Rest plastic. $35
18 Unpainted (15 primed) Tactical Marines. 2 Sgt, 2 Flamers, 2 Rocket Launchers, rest grunts $40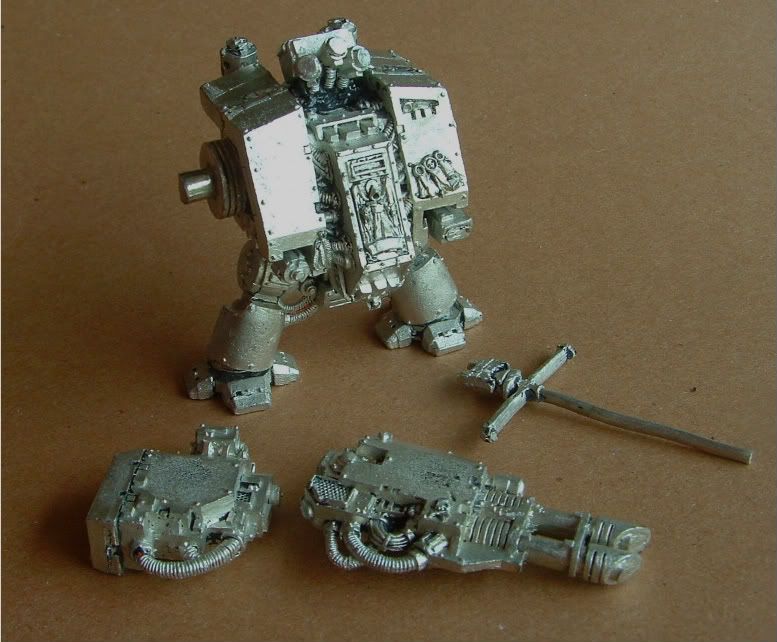 Dreadnought - pewter, RH rockets, LH Lascannon (I believe). No base. $45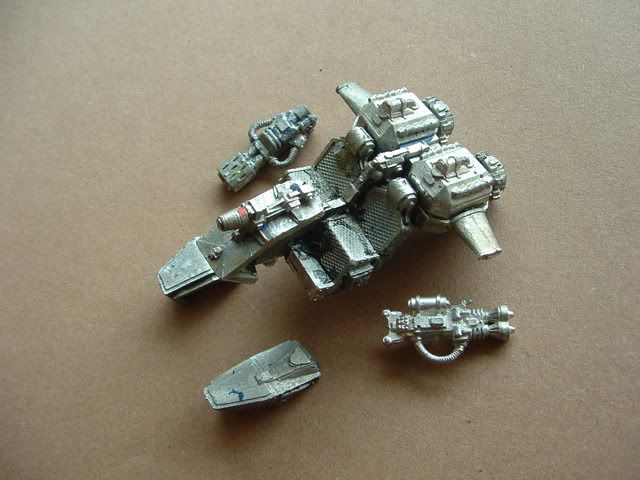 Land speeder, pewter, no base, no Marines $18
Devastator guys - all weapons but the Rocket Launcher and right-hand flamer are pewter $35
7 Marines in pieces, including a couple of Sargent types, Assault Marine, and all-pewter Lascannon guy. $5 with any other purchase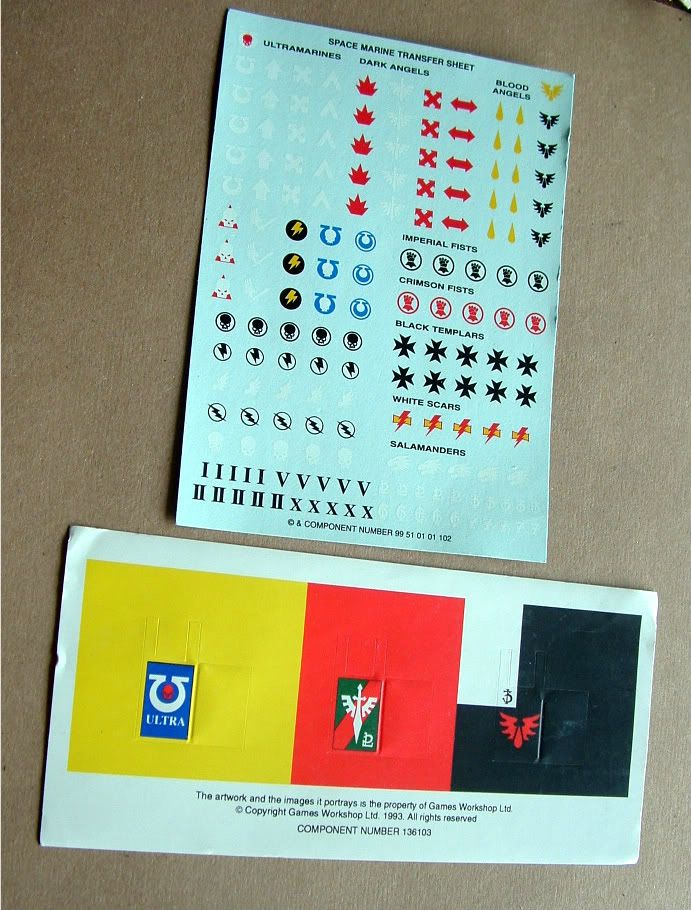 Transfer sheets and an old catalog. $15
I will sell them all for $250.
I accept PayPal. I live in Canada and will ship by Canada Post. Shipping will vary but will likely be between $10-20; please contact.
With regards to trades, I am interested in:
Paintball:
Mech Cocker, 2 finger hinge triggers only (can't work even the nicest slider well)
Phantom velocity tool
Non-paintball:
Hordes Trollbloods
Warmachine Mercs
If you have something interesting, offer it up. Worse I will do is say no.