I have a few friends that had Walther P22's and my Father-in-law bought one at a local gun show. I made my father-in-law a flash supressor that didn't need an adaptor and replaced the stock barrel nut. Well, I decided I'd make a few more for some friends of mine, got in the zone and made a few too many. I sold one at a gun show and have one left. These were nowhere near a CNC machine. Just good old 'merican hands on work. It is made out of 6061 Aluminum and is unfinished as a few of my friends had their guns duracoated and wanted matching flash supressors.
These DO NOT silence or lower the sound signature of the firearm. I think this is just a cool piece of gun jewelry.
This is my FIL's P22. His has 18 holes.
One of these two is the one im selling. They're the same as each other.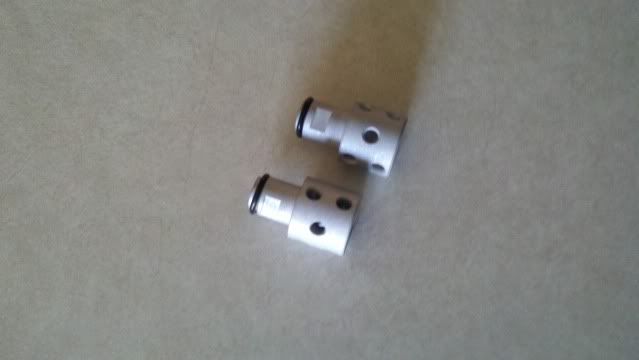 Also I can make other designs if you're interested. Here is one I made for a guy at work.
These will fit Walther P22's with the 3.4" barrel and not the 5" "Target" barrel. Also it will only easily fit the "Non-California" models as the California models come with "non-removable" barrel retaining nuts. You can remove it but it may damage the gun.
I'm also not responsible if these are not allowed in your state so PLEASE do your research before buying.
I'm asking $25 shipped. I take Paypal and money orders but I would wait for them to clear before I ship.