All of them need work.
I accept paypal. US shipping only.
Described as pictured from left to right.
Daisy Model 26 $65 plus shipping
Cosmetically rough with some fading and paint splatter.
The pump action works and it dry fires but no air comes out.
New seals and o rings needed? Front sight is missing.
Daisy 1894 with saddle ring $75 plus shipping
Not working but mechanically sounds. It cocks and fires but no air comes out.
Maybe just needs new seals?
Sears (Crosman) 126 19310 $75 plus shipping.
Light rust covers it, stock has wear.
Holds air but leaks air at the co2 knob.
Rare bird and pretty cool!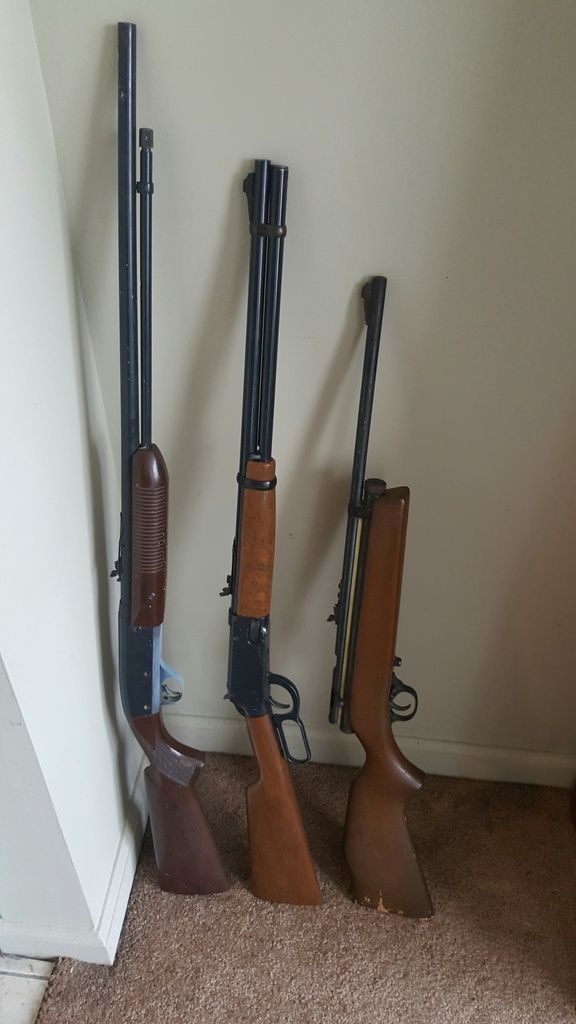 All prices are obo.