Alright guys, i've not played in a while and have started to sell off my extra stuff.
Please post before pm'ing.
Today i have a beautiful Blue/Blue fade Bob Long Defiant. This marker is mint, and shoots wonderfully for a marker it's age. I had every intention of fixin her up and turning her into a sleeper, but i've run out of time and money.
AKA Tornado Valve
Macdev Sonic va w/dye mini gauge
Brand New Zenitram 45 Frame
*stock frame included
Matching Kapp drop
Ultrabright Blue LED
WAS trigger switch
Bob Long Torpedo reg
ram has been ported but not polished/devolumized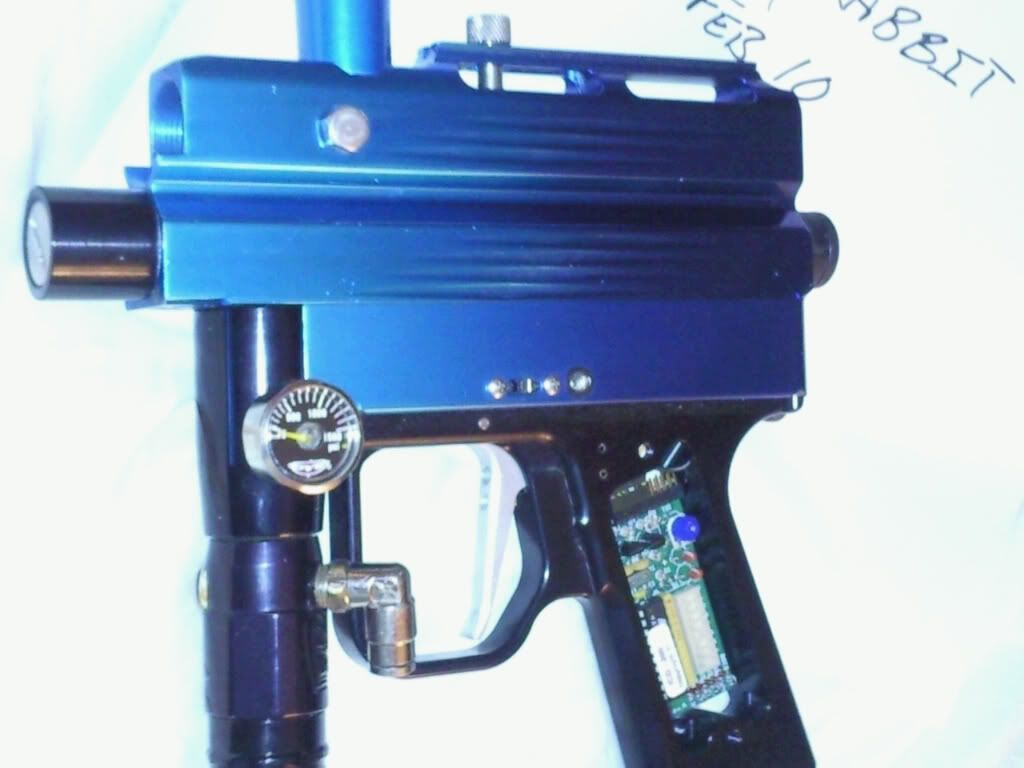 $125