Hey guys,
I designed these shirts, had them printed and sold them at Mission Master events this year. They feature a "concert tour" style listing of all the 2011 mission games on the back and a wicked winged paintball mask(s) on the front with the MM logo on it. I have quite a few left over from the sale throughout the year and was wondering if anyone was interested.
$10 a piece. I'll do 2 for $16; does not include shipping prices.
Here is the ad from the MM ezine to give you an idea of how they look.
I only have L and XL left. Everything else sold. I have Grey and Green. I can update quantities of each later if you'd like.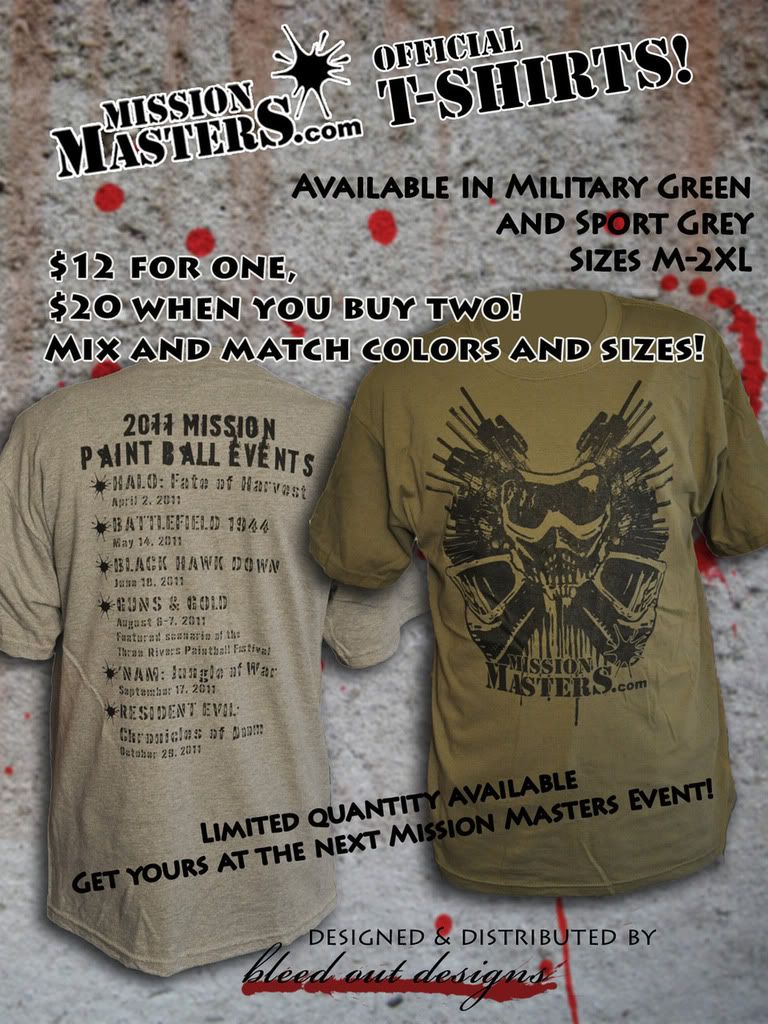 The design image:
FRONT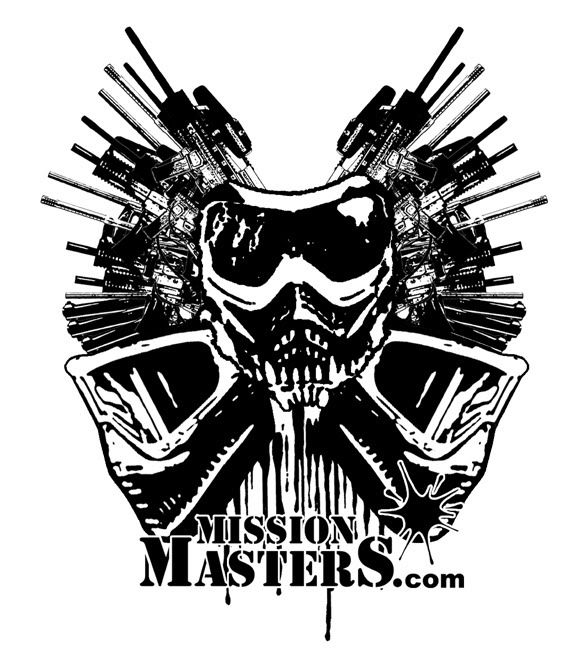 BACK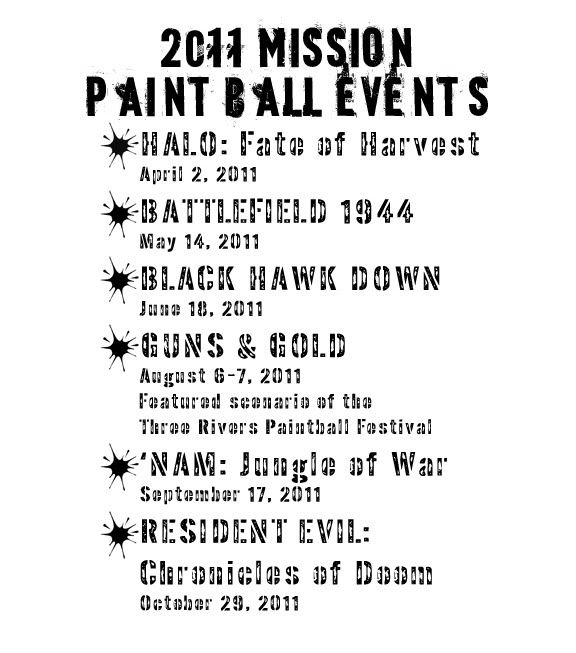 Please post or Pm me if interested.
Trying to generate revenue to start-up my tee biz, Bleed Out Designs.
Any help is appreciated!
-Crimson