RULES!!!!!!!!!!
1. YOU SHIP/PAY FIRST
2. LOCAL DEALS TAKE PRIORITY
3. CASH IS KING
4. ALL OF MY ITEMS WORK UNLESS OTHERWISE STATED, I EXPECT YOURS TO ALSO.
5. YOU PAY INSURANCE IF YOU WANT IT!!!
6. I WILL NOT PM YOU MY LOWEST!
7. POST THEN PM!!!
8. ALL PRICES ARE OBO!
I got this pack back at HB '08 from the clearance booth, it was $60 brand new.
It's lasted me this long and still works perfectly. It is very comfy, with some padding for your back.
I'm selling it because I want to try out the new Stealth pack, so the only trade would be for that. I've dropped 1 pod during this packs reign, and that had been almost 3 years.
White spots in picture are dirt not wear. The little red line things are coming off, but who cares its cosmetic.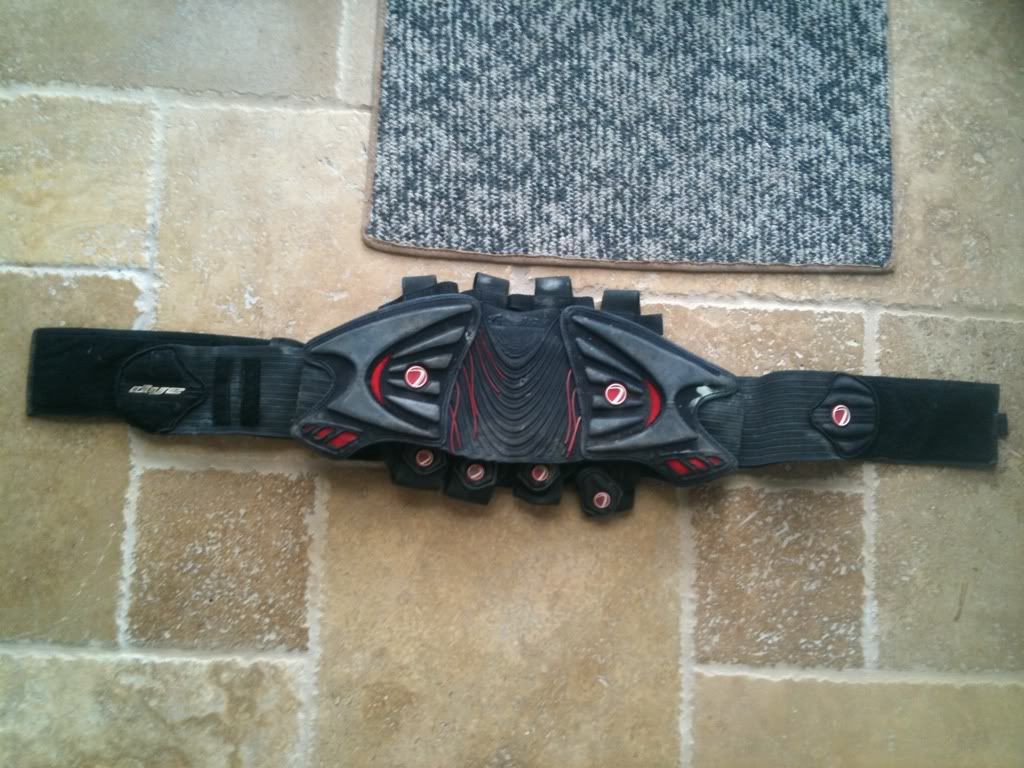 Specs:
Dye Attack Pack '07 (bought new in '08)
Pod Spots - 4+5
Waist Velcro - 8.5/10
Pod Velcro - 7.5/10
Price: $35 shipped.
Post/PM