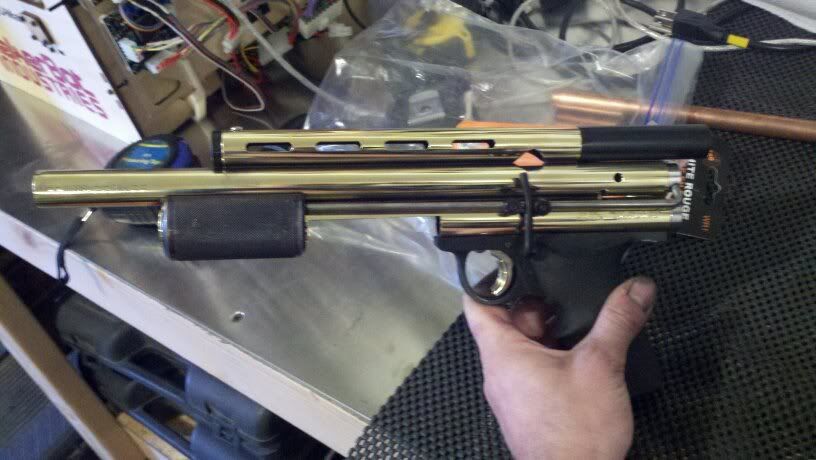 Got my parts from palmers to rebuild my pmi 1. Put in the parts no more leaks and shoots great.
Then I went ahead and machined a new front tube cap out of delrin cause the other one was missing, and made a new back cap for the magazine also. Then we ahead and machined in slots so I could see the pretty paintballs inside.
Then polished all the interals to a mirror finish with buffing compounds and my bench grinder with buffing wheel. Then decided to hit the body up, took only a half hour to get it from tarnished up brown to the point of the pictures. Also polished the lower tube cap, and drilled and tapped it in the lathe to add a velocity adjuster to if needed after I chrono it this weekend.
Been drawing up a new co2 piercing cap also, one that is a quick removal and longer with some other custom features. Will have that done in a week or two.
Also looking around currently for stainless steel sleeves. I am going to try find something that I can use like a really long freak insert in the gun, so I can avoid having to dent it up for wedgits.
Check it out and give me feedback or ask questions.