This has been up here before but I got too lazy to keep bumping it. Ruger LCP Armalaser. It's this guy:
SB2
, and comes with DeSantis Nemesis holster. Laser retails for around $75, and the holster is another $20 or so. It's been installed, fired on gun, and carried, but I'll say a conservative "very good to excellent" shape. Didn't bother taking pictures (below is one pillaged from the web) since it's been boxed up for a while and it's pretty much WYSIWYG per the website. I really like this laser and the activation system is great (when you insert your trigger finger in the guard, the laser comes on..remove it and the laser will shut off after a couple seconds...no buttons and works that same with either hand) but went with a smaller side-mount (with a much suckier laser and activation system
) to get the slightly lower profile and weight. With boxes, manuals, batteries.
$70 shipped
Next up is an NcStar variable 2-7x scope with a P4 reticle, with the carry-handle base. Has a BDC calibrated for 5.56 NATO. I wanted to like this scope, I really did... The glass is clear, and you can still use irons with the scope installed. Unfortunately first day out the illumination knob fell off - it's held on by 4 of the dinkiest-*** screws I have ever seen in my life, they must be like 2-60s or something, and of course no locking compound from the factory. With the knob hanging off the electronics therein got horked up between the range and home and the illumination no longer works. Called the factory and they were nice enough to send me 2 complete rheostat rebuild kits. I then sat on it for like a year like an idiot before attempting to fix it so it's way out of warranty. Tried soldering the thing back together (yay soldering 26AWG wires...) but no dice, presumably due to my ham handed attempt at microsoldering.
So to be clear, this is for one scope that works great as an "analog" scope but does not have functioning illumination - the knob is on and all the bits are there (along with 1.8 rebuild kits) should you wish to try fixing it, but that's it. If you manage to get it working again, it takes a single CR3032. Would be fine for a range scope, something to toss on an AR style .22, or maybe for paintball use. Note it's carry-handle only, there is no other mounting option if you're trying to put this on 1913. NOTHING IN FIRST PIC IS INCLUDED EXCEPT THE OPTIC AND MOUNT, for you smartasses out there. With box, manual, lens cloth, no battery.
$60 shipped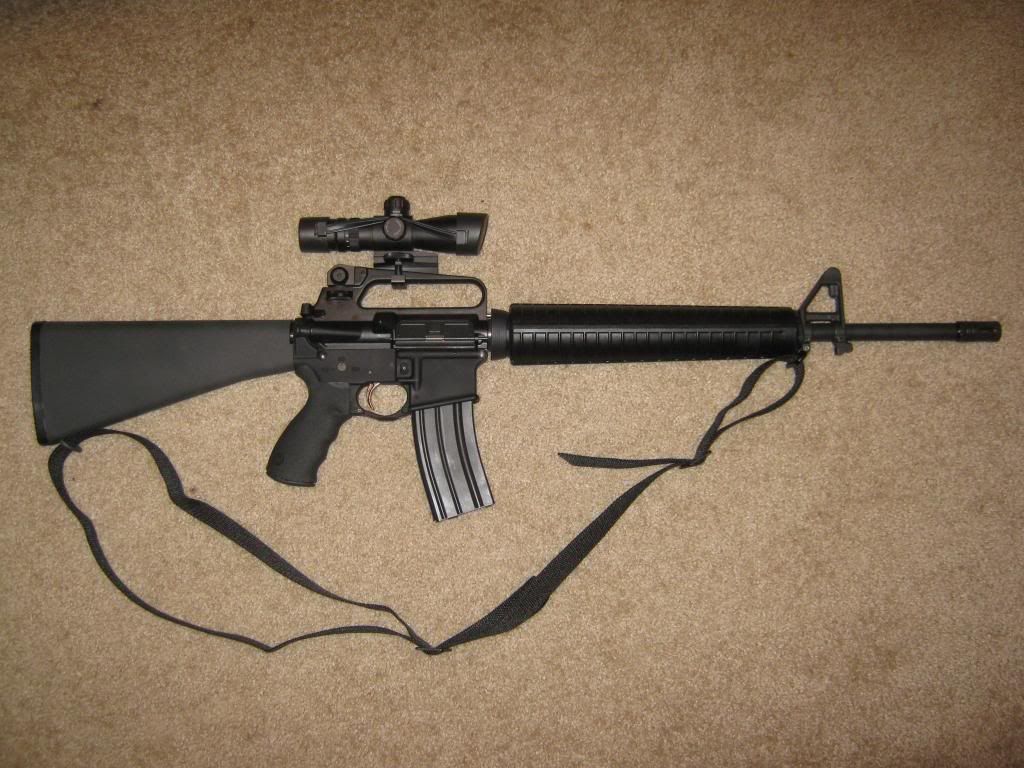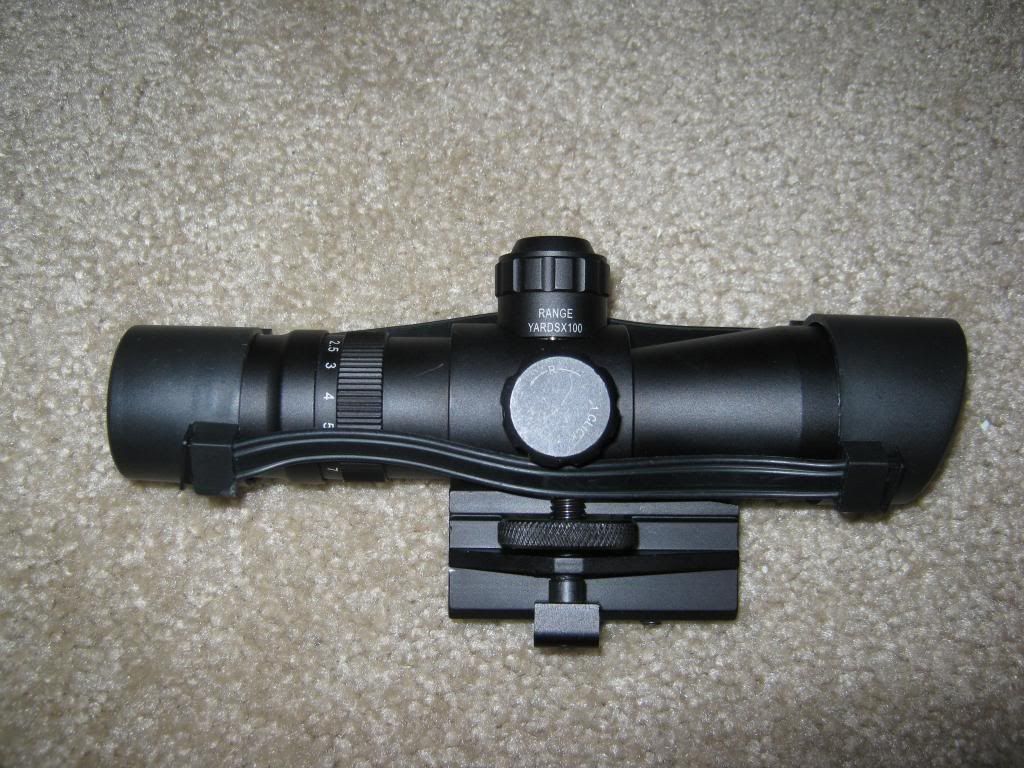 US only sales, sorry frozen friends.